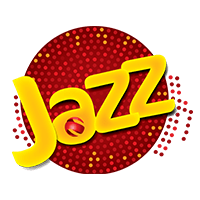 Jazz social package is perfect for all those who want to get free MBs for Facebook, Whatsapp, and Twitter each day. The social package is perfect for Jazz and Warid prepaid customers. Because now they can enjoy internet offers on LTE, 3G and 2G for only 5 rupees.
Find out details of jazz weekly social package offer below.
The package can help users dial *443# for prepaid internet menu and *446# for postpaid internet menu.
Jazz Social Package Offer Details
The jazz social package is perfect for all those who want to get social package for their mobile.
With Jazz social package, you can get a volume of 200 MB for Facebook & WhatsApp numbers. Apart from that, you have to get status code of *114*5*2#.
Subscription Fee: Rs 5
Subscription Code: *114*5#
Validity of Jazz Social Package
24 hours of validity for jazz package
Good news. If you are tired of daily subscribing to the Jazz social offer. You can now subscribe to the jazz weekly social bundle. Here are the details.
Jazz Weekly Social Package Offer:
You will get 5 GBs (24 Hours) for IMO, WhatsApp & Facebook for the whole week. The price for the offer is 60PKR. If you run out of package, you can always resubscribe to the package and it will renew the Gbs.
Subscription:
Dial *660*2# from your smartphone to avail the Jazz weekly social package offer.
Price:
Jazz will charge Rs. 50 (Incl. tax). So, the total cost will be Rs 60.
You can also dial *660# from your smartphone and follow the instructions on your screen to avail the offer.
Note: This is a Jazz social weekly package offer and it will expire after seven days.
Terms and conditions
The price of jazz social package is inclusive of taxes
You can check the remaining Jazz MB's validity by dialing the bundle status code. Charges for finding remaining Jazz mbs are zero.
Jazz bundles will not auto-subscribe and needs to be re-subscribed upon expiry
Jazz internet offers can are available for 2G/3G/4G networks
The speed of Jazz internet mbs can vary depending on many factors. These include device, web pages accessed, time of day, number of simultaneous users, distance from 2G/3G/4G site etc.
If you are not subscribed to package then you need Rs 1/MB for this bundle
If you are not subscribed to any bundle base Rs 3.59/ MB will be charged. The charging pulse will be 512 KB.
Jazz social package service charges are 5.98% and operational fee of 5.98% on each recharge
Please report unwanted messages to PTA by texting SENDER's NUMBER (SPACE) message to 9000 –PTA
The charging system reserves certain proportion of available data volume in MBs of your package against opening/accessing of each application/website on the device.
Jazz social package is currently available for one day only. You can subscribe to weekly package but the charges will be higher.