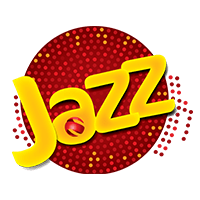 Jazz is one of the best telecom service providers that offers Prepaid Data Bundle in Saudi Arabia (all operators). With Jazz Hajj package Saudi Bundle now you can enjoy 1000 MBs in 1000 rupees.
Why Jazz hajj package is the perfect choice for users? Because it offers everything that you want including 1000MBs internet, lowest call and sms rates, and simple activation of the Hajj package.
Let us see how the Jazz Hajj package can help you have an awesome Hajj this year.
Jazz Hajj Package Details
Dial *7626*1# now. WhatsApp video/audio works in Saudia!
Call rates for the jazz hajj package are Rs. 18/min. (all including tax)
Jazz Hajj Package Activation
Activation: *7626*1# OR (*roam*1#)
Usage details: *7626*1*2#
Activation:
Simply dial *7626*1#from Pakistan for bundle activation (with Rs.1000 balance in your mobile). Bundle validity is 90 days so it would easily last your whole trip.
Call 111. If you are in Saudia and your roaming is not active, ask your friend or family in Pakistan to first get your roaming activated, free of cost, by calling 111. Then you can simply dial *7626*1# from Saudia to activate this bundle.
For activation of the Jazz hajj package dial *7626*1# from Pakistan. You can also call 111 with minimum 1000 balance in your mobile. The Hajj package by Jazz can be activated however it will not be used in Pakistan.
So this means you don't have to activate it after going to Saudi Arabia. You can activate the jazz hajj package even on the airport to avoid more charges.
The best part about the Jazz hajj package is that you don't have to wait in lines for hours to buy a local Saudi sim. Jazz prepaid sim can be used for calling and data usage in almost same budget.
Jazz hajj Package Price
Dial *7626*1#.
Calling charges for the Jazz Saudi Hajj package are Rs.18/min (Incoming, local outgoing, call back to Pakistan)
What is 1000 MBs in Jazz Hajj package?
You can use WhatsApp Audio minutes for Upto 50 hours: 1 WhatsApp audio call consumes around 0.3 MB per minute. This means with the 1000 MBs you can enjoy upto 50 hours of WhatsApp audio
Upto 3 hours of WhatsApp Video minutes: 1 WhatsApp Video call consumes around 6 MB per minute. This means that 1000 MBs will allow you to enjoy 3 hours of WhatsApp Video Calls
The great thing? You can call your friends and family members with Whatsapp by using the Jazz Hajj package instead of the regular call network. This will mean fewer charges and more cost effectiveness.
Price for Jazz Hajj Package: 1000 rupees
Data: 1000 MBs
Validity: The jazz hajj package is valid for 90 days
Call rate: Rs. 18/min (incoming, local, call back to Pakistan)
SMS: Rs. 7 (Outgoing. Incoming is free)
Tax: Above prices include tax
Reactivation: The best part is that you can activate the Jazz Hajj package many times. Just reactivate the package when It expires. You will be charged 1000 rupees for reactivation.
This will ensure that your remaining balance is safe. The bundle is not auto-recursive. For reactivation of bundle dial *7626*1# again.
Coverage: The Jazz Hajj package will only work in Saudi Arabia. It will not work in Pakistan or anywhere else in the world except Saudi Arabia. The bundle is available for Jazz customers only. However, Warid customers will be able to also enjoy the Jazz Hajj package in the coming days.