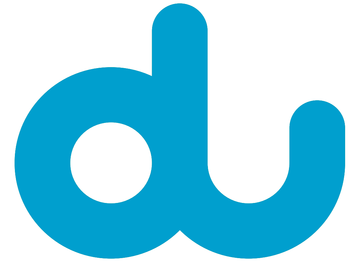 If you want to the amount of balance available in your DU account, what number do you dial? In this article, we will focus on how to check balance in your mobile, is there a way to get free balance from Du, and when to use du mobile service?
Without further discussion, let's learn various important Du codes that will help you find useful DU ussd codes and mobile codes for mobile users.
These codes are available for only DU prepaid customers and may not work for postpaid users, but you are still welcome to try that.
| | |
| --- | --- |
| PURPOSE | DU Codes  |
| Customer Care | 155 / 800155 |
| Recharge Code* | *135* < Card Number> # |
| Check your balance | *135# |
| Pay Per Second Internet | *555# |
| Data bundles and Combos | *135# |
| Deal of the day | *055# |
| Free Balance Check | SMS BAL to 1355 |
| Borrow Credit ** | *108# |
| Balance Transfer Code | *121*<Number>*<Amount># |
DU Balance Recharge Codes – Local, International, Data, and More Credit
First is Normal Recharge (Alias More Time): The balance code is *135* card number#, for all types of users, You can also check the balance available in mobile after the card is recharged.
Second one is more credit: The Du mobile recharge code will work for more credit option only. It will work with all mobile phones.
*136* card number#
Third we have International Recharge option available to Du customers. Simply dial *138* + card number#, from your mobile and it will recharge the account if you have international recharge option enabled. The balance validity depends on the amount of recharge value.
Fourth we have the more data: *131* card number#, for Data only recharge. This will only allow internet data on your smartphone and it is valid for 30 days only.
Take Loan in DU Mobile – Borrow Amount
One Off Loan in DU Mobile
If you want to take AED 5 credit for your smartphone then Dial *108# and press 1 or SMS '5' to 1080. The amount will be deducted from your account on next recharge. You will be charged 20% or 1 AED.
Auto Out of Credit Du Loan Service
Dial *108# and press 2 or SMS 'AUTO ON' to 1080, and AED 5 will be automatically credited to your account. This ensures that your account always remains above the amount of AED 0.50. The amount is deducted from your next recharge with a fee of AED 1.
You can deactivate Auto Out of Credit service SMS 'AUTO OFF' to 1080.
Eligibility for DU Loan:
You can also find if you are eligible for Du loan service by sending an SMS to 1080.
SMS 'BALANCE' to 1080