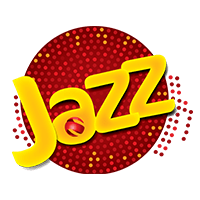 With the SIM Lagao Offer you now have the best packages you can get in Pakistan. Jazz has offered even more minutes than what others are offering.
Before we get to that we need to know what is Jazz and how is it making its customers happy?
Well Jazz is one of the best telecom companies in Pakistan. It has over 30million subscribers in Pakistan and throws out packages from time to time.
The Jazz Sim lagao offer is one of them. Here are the details of the offer.
Jazz Sim lagao offer details
All those subscribers who haven't used SIM card for last 30 days or 1 month straight, can enjoy 50 Jazz + Warid minutes daily, 3000 SMS and 1500 MBs (except 9pm-1am) of internet for 60 Days.
If they spend Rs. 15 or more, they can avail 50 Jazz+Warid minutes, 50 SMS & 50 MBs (except 9pm-1am) of internet valid for 1 day.
To be specific, here are the details of the offer:
On-net: 3000Mins (Jazz+Warid) 50 mins /day (except 6pm-10pm)
Internet: 1500MBs (except 9pm-1am)
SMS: 3000
Packages: All
Subscription:   *551#
Un-Subscription:   N/A
Status String:   *553*2#
Info String:   *551*3#
How to Subscribe Jazz Sim lagao offer
Simply dial *551# from your smartphone to get the offer. Please note that this offer will not be available on major holidays like Eid.
Sim lagao Offer price
Subscription Fee for the offer currently stand at Rs. 0.06
The validity of the offer is 60 Days.
Terms and Conditions of Jazz Sim Lagao Offer
Jazz subscribers can get 50 jazz + warid minutes daily for a period of 60 days. Minutes will not be usable during 6PM- 10PM
Users cannot consume the free MB's during 9PM-1AM
Calls will be charged at 0.20 PKR that are made by the jazz reactivation offer
The internet offer will work on all Jazz networks including 2G/3G/4G networks
The internet package will be charged at Rs 1/ for all mobile internet bundles