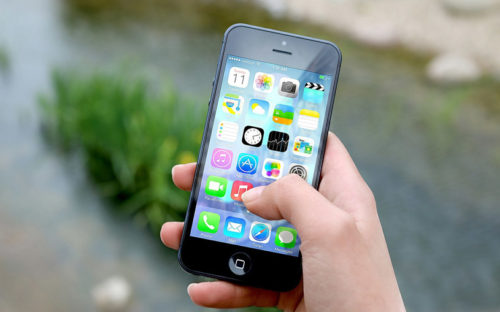 Pakistan has over five telecom networks in total. All these cellular networks such as Ufone, Jazz, Warid, Telenor, and Zong offer customers helpline numbers that they can use to call and get their problems solved. The helpline numbers for Jazz, Warid, Zong, Ufone, and Telenor offer active packages with different tariffs. We have been providing information about these telecom services and their mobile packages but this time we will focus on their helpline numbers.
Let's learn about the best helpline numbers of all top telecom services in Pakistan including Ufone, jazz, Zong, Telenor, Warid.
Ufone Helpline Number
Here is the Ufone helpline number for your need.
You can call 333 to reach the ufone helpline from your mobile phone. Make sure that you have a Ufone sim.
You can also call 033-11-333-100 to speak to customer service from your landline number.
Ufone customer service is also responsive through email so you can reach them directly with the

[email protected]

email address.
Ufone provides many features to their mobile users. It has more than 300 million mobile users in Pakistan and offers a lot of affordable call and internet packages. You can reach out to Ufone service center for any questions and queries you may have about Ufone helpline number.
Jazz Helpline Number
Call 111 for Jazz helpline number from your mobile phone for your Jazz SIM card.
Call 111-300-300 if you want to speak to customer service from landline
Call 120 if you are a Blackberry user who wants to contact Jazz helpline
Customers can write to Mobilink through the customer service form on their website
Mobilink was one of the first telecom service to come to Pakistan. It is offers many packages including Jazz First, Jazz Budget, Jazz Easy and many more. Users can easily switch between Jazz packages through the jazz customer care service. They can also avail information about further packages or get answers to their queries.
Jazz offers personalized customer care with representatives that speak in your regional language, making it seamless to communicate with service center employees and their complaints and queries solved instantly.
Telenor Helpline Number
For Telenor helpline number call 345 from your mobile phone, you will need a Telenor sim for this purpose.
Call +92 42 111 345 100 to speak to customer service employee from a landline number.
Telenor customer service can also be reached through the email: [email protected]
Telenor is a great telecom service that offers lowest price for mobile, SMS, internet, and call packages. It is the only network that teenagers love because of the lowest price it offers for various activities. Telenor's helpline also solves many queries of the users through company representatives.
You can instantly connect with any Telenor representative by dialing Telenor helpline code. The Telenor helpline service is available round the clock, 24 hours a day.
Warid Helpline Number
Warid helpline number is 321. You can reach the representative by dialing it from your Warid SIM card in mobile phone
Call 111-111-321 from Warid mobile number or landline number
Warid customers can also email directly to [email protected] to get their queries solved if they don't have the mobile available.
Warid is one of the fastest growing telecom service in Pakistan. It has now joined with Jazz and become Warid-Jazz telecom service. But the good thing is that the service and all the packages have remained the same. You can also visit Warid website to learn about all the benefits the Warid-jazz packages have to offer.
Warid is currently charging its prepaid customers 60 Paisas per call and additional charges of Rs1.79 for talking to Warid representative using the warid call center number.
Zong Helpline Number
Zong call 310 lets you call any Zong number from your mobile phone
Zong representatives can also be reached through 111-222-111 from any other mobile number or landline number
You can also SMS "help" to 310 for Zong service. It is available free of cost
Zong is a Chinese mobile internet service that offers great call and internet packages to the users. It has representatives available 24/7. But Zong charges Rs.2 + Tax for every call made to the Zong Customer service officer.
Zong has a customer-base of over 300 million customers. If you are a Zong customers, you can easily reach helpline of Zong to answer your questions and queries.
These were the helpline numbers of Zong, Telenor, Ufone, Jazz, Warid.