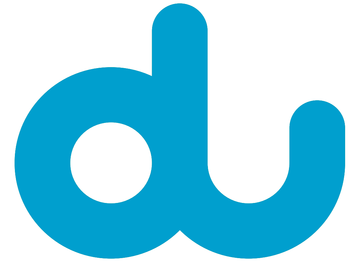 UPDATED: Now you can enjoy unlimited Facebook, Twitter, WhatsApp and LinkedIn on Du social package for just AED 2.5 per day.
Here are the details of how you can browse all these social media websites with Du social plan. The package is available for all regular users of Facebook, Twitter or WhatsApp. With the du's new Unlimited Social Data Pack, you can simply subscribe to the new data service, Pay as you Go.
Du Social Package Price
The price of the Du social package is just AED 2.5 per day. You can easily enjoy the package on major social media platforms including Whatsapp, Twitter, Facebook, and LinkedIn.
To activate the offer, SMS 'social' to 1355. You can also dial *135*55# and follow the instructions provided on the screen.
Similarly, you can unsubscribe from unlimited Social Data Package by sending SMS 'stop social' to 1355.
Du Social package Subscription USSD Code
The price of the social package is AED 2 per day. And Monthly Plan du customers can enjoy unlimited access to their favorite social apps on their smartphone – including Facebook, WhatsApp, Twitter and LinkedIn! The Du package will allow you to auto-subscribe to the offer without you having to send a message again and again.
Du Social package details
The Du network currently offers only two social packages. This means that you can only use Facebook, Messenger, WhatsApp, Twitter, and WhatsApp for one or thirty days. Remember that applications like TikTok, Likee, and others are not included in the bundle.
If you have a Blackberry smartphone then you can subscribe to Du's BlackBerry Social Package, you have to send an SMS 'bb social' to 1355.
If you want to subscribe to the monthly social package on Du mobile network, then you can send an SMS social to 1355. Next, follow the instructions on the screen.
Charges for DU's monthly plans are just AED40 per month.
DU Monthly Social Data Package
The Du monthly social data package costs just AED 40 per month. Go to your Message app, write a new text message, type "social," and send it to 1355 to enable the monthly social du data plan. You will get a confirmation email from Du once your account has been enabled. You will use Facebook, Twitter, Messenger, WhatsApp, and LinkedIn with the monthly social pack.
What are the charges of DU Social Data package?
Now you can enjoy unlimited Facebook, Twitter, WhatsApp and LinkedIn on Du social package for just AED 2.5 per day. Simply dial:
dial *135*55# to activate this offer.
Du Daily Saver Social Apps Package
This is a monthly social data bundle of minutes and social app access that is updated every day. This kit includes Facebook, Messenger, WhatsApp, and all other social media applications. To unlock the package, dial *135*7# and then hit the call button. You'll get 50MB of data for social media, 5 local minutes, and 5 national SMS after active activation. This pack has a 24-hour validity period.
Du Social package terms and conditions
Du reserves the right to change the package or price at any time without prior notice.
The Du social package is available for AED 2. However, the Du social package for a month is available for AED 40.
With the balance shock protection, you don't have to pay any extra charges. You only pay for data that you have consumed.
Social package plan will not work if users click on links in Whatsapp, Twitter, Linkedin, Facebook from external sources.
Unwanted data usage can consume prepaid credits of customers without them noticing, and these usually come from apps running in the background of smartphones or tablets.
The Unlimited Social Data Pack is a great way for our customers to get extra value from their smartphone, with unlimited access for a minimal cost.
Users can enjoy Social Data Pack with a smartphone, or tablet or any other device that supports social applications.
Smartphones such as BlackBerry OS 7.0 or lower are unable to use Du social package service.
Customers with this type of BlackBerry® handsets can subscribe to du's BlackBerry Social Package by sending an SMS with the keyword 'bb social' to 1355.