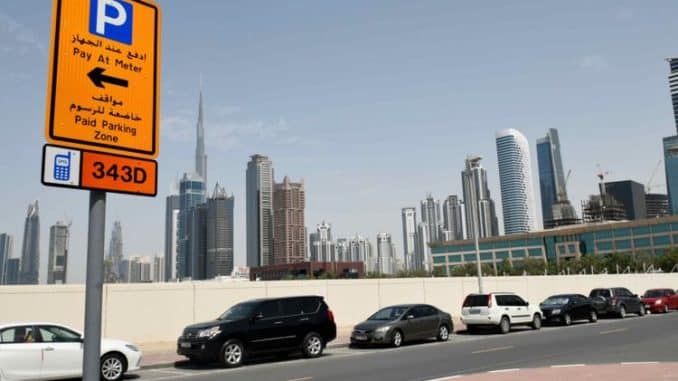 Udrive is a car-sharing service that operates in the United Arab Emirates, including Sharjah. However, you cannot park Udrive cars anywhere in Sharjah without following specific parking rules and guidelines.
Here's how Udrive typically works in Sharjah:
Designated Parking Zones: Udrive vehicles should be parked in designated parking zones within the areas they operate. These zones are often predefined by the car-sharing service to ensure proper parking and easy access for users. You should look for designated Udrive parking zones when you want to park the vehicle.
No Free Parking: You cannot park Udrive cars anywhere in Sharjah for free. You are responsible for the parking fees incurred during your reservation or parking duration. Always check for parking fees and follow the local parking regulations.
End Your Trip Properly: When you finish using a Udrive vehicle, you must end your trip properly using the Udrive mobile app. This ensures that the vehicle is correctly parked, and the rental period is closed. Follow the instructions provided in the app for ending your trip.
Penalties for Incorrect Parking: If you park a Udrive vehicle incorrectly or outside of designated zones, you may be subject to fines or penalties, which can be billed to your Udrive account.
Local Regulations: It's crucial to familiarize yourself with local parking regulations in Sharjah, as they may vary from one area to another. Always obey traffic and parking rules to avoid any legal issues.
Since parking regulations and availability can change over time, I recommend checking the latest Udrive guidelines and Sharjah's parking regulations on the Udrive mobile app or website, as well as local traffic and parking authorities, for the most up-to-date information on where and how to park Udrive vehicles in Sharjah.
Specific Parking Areas in Sharjah Where You can End Trip
you can end your Udrive trip in Sharjah in the following locations:
Standard Mawaqif Parking: You are allowed to end your Udrive trip in standard Mawaqif parking areas in Sharjah.
Any Municipality Parking / Free Parking: You can also end your trip in any municipality parking or free parking areas within Sharjah, as long as they are within the operational areas specified on the Udrive mobile application.
Please note that you should not end your Udrive trip in the following locations in Sharjah:
Residential & premium Mawaqif parking
Valet parking
Hotel parking
Covered or underground parking
Garage and villa parking
Gated communities
Private paid parking areas
Additionally, you should not end your trip in any other emirate or outside the operational area highlighted on the Udrive mobile application. Always adhere to these guidelines to ensure a smooth and compliant Udrive experience in Sharjah.
Parking Zones to Udrive End Trip in Sharjah
Where to end the trip in Sharjah?
Sharjah Fleet
Allowed

Any municipality parking / free parking 

Outside designated stations parking, 

Mall parking, Valet parking, Paid parking, hotel Parking, any Covered or  Underground parking. Villa parking, Gated Communities

Not allowed to end in any other emirate/outside operational area highlighted on mobile application
Fine for Ending Udrive Trip in Wrong Zone in Sharjah
You will be charged a paid parking fine of 150 dirhams if you are parking in the wrong zone. If you are parking in the wrong zone for overnight the parking fine can exceed 200 dirhams. Moreover, Udrive charges an Admin fees of 50 dirhams for fine that is between 100 and 200 dirhams.
So in total you will have to pay 250 dirhams or even more when you get the Udrive car and park it in the wrong parking zone and end the trip specifically in Sharjah.
What to Do After Ending Trip of Udrive Car in Sharjah?
You will have to turn off the ignition and place the car key back in the section of car key.
You need to make sure all the doors and trunk are properly secured.
You need to make sure that the car is parked in a designated RTA or Sharjah Govt Parking Zone or in a Free Parking Zone. Otherwise, you will be charged excessive amount as Fine by the government and admin fees by Udrive.
Once all of these are checked, you can leave the car in the parking and leave the place. Other Udrive customers can now pick the car from here and use it for their journey.
How to Contact Udrive in Case of a Problem?
Udrive has a terrible customer support service on phone so you will have to wait around 10 minutes for them to pick up your call if you are in a problem. So you will have to wait for them to pick up the call.
You can also get in touch with them on emails and they can reply to you.
Note: They are unresponsive on weekends and that is why they have a poor customer service record and their reviews tell the same about them.
Contact Udrive on: (800-837483)
Email Udrive on: [email protected]