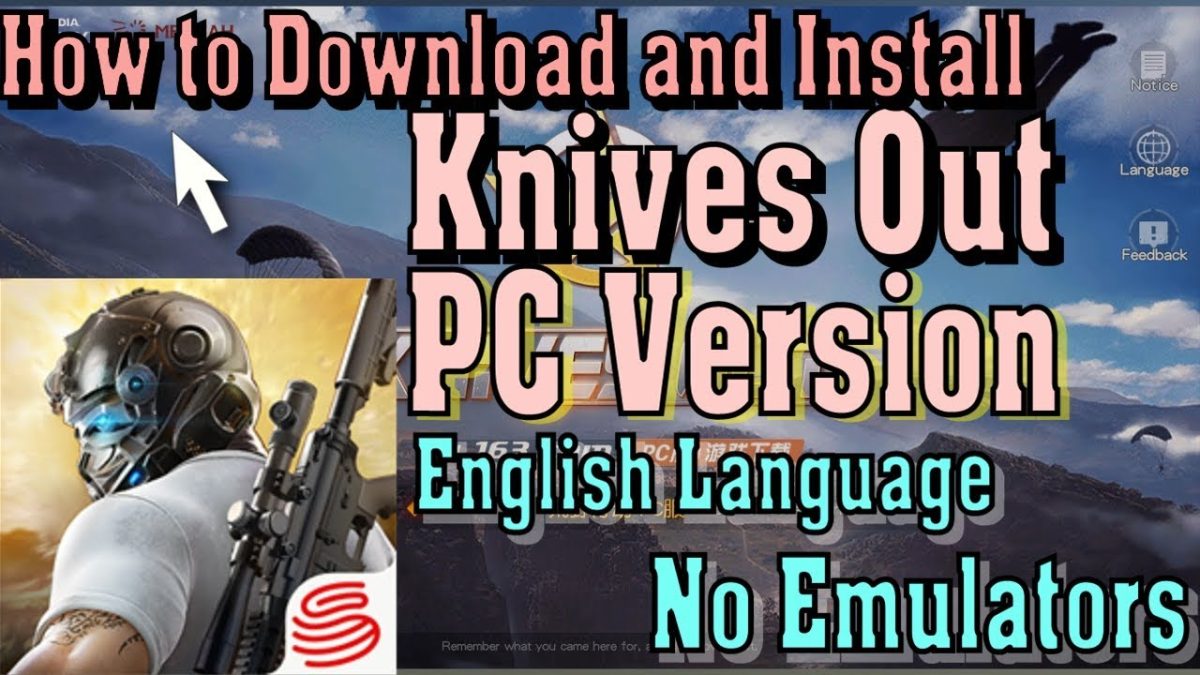 In this tutorial, you will learn how to download, install and play Knives Out PC Version using the official PC launcher by Netease Games. Before we get to the point, you should know that Knives Out is an alternative to PUBG and Fortnite and it has beaten both the games in revenue.
Now let's get back to how you can install Knives Out on your PC with simple process.
A little about Knives Out…
It is just like PUBG. The game is that you have to play till you kill everyone else. The last man standing wins the game. But instead of chicken, you will get a reward.
Each of the player fights each other for survival until only player or team is left standing. It is a free alternative to PlayerUnknown's Battlegrounds (PUBG).
So, let's learn how to install the Knives Out mobile game on your PC in this step-by-step video. All the instructions are in English language settings and full screen.
Note: Netease has already mentioned a PC version for Knives Out in their update notes, but it isn't available, so here's how to run it on your computer.
Download Knives Out – Tokyo Royale PC version
Instructions on how to download and play Knives Out PC version server
1. First of all you need to visit the Knives out official game website and download the PC client. Simply use this link.
2. Once the client is installed it will automatically start downloading more MBs. Don't worry this is the complete setup of the gameplay. It is around 700MB.
3. In the game's menu screen, choose "English" as your language.
4. Now you will have to download the Android emulator plugin. You can use Blue Stacks or Nox App Player. Both are great for running Knives Out game on pc. Now, download the Chinese APK mobile game of Knives Out. You can get it from the website. Or, you can download the Knives Out – Tokyo Royale android App from Google play.
5. Once the game is installed on your system, simply launch it and login to your system.
It will now ask you to scan a QR code. You will need to use your mobile to scan the QR code on the screen. Once that is done you will get the confirmation message showing that you have 'Successfully signed in.'
Now you can start playing the game. Create your first character and you are done. That is how you play Knives Out – Tokyo Royale PUBG Alternative On PC.