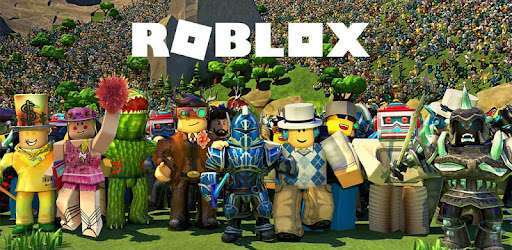 Roblox is a widely used online game platform that runs without a hitch on personal computers. Mobile devices may have trouble running it since it was not designed for them. When playing Roblox on a mobile device, the game may fail to launch entirely or crash in the middle of play.
Lately, many customers have complained about odd bugs inside the program. It's possible that your device isn't compatible with the game, and that's the issue. Another possibility is that you are unable to access the web. However, this problem may be easily resolved by installing a newer version of the game or adjusting the settings on the gadget.
We will discuss the most prevalent causes of this problem and, more importantly, provide advice on how to resolve it with little effort on your part. Okay, so let's get going.
My phone can't play Roblox. Why?
Several factors might be at play if you cannot log in or the game often crashes on your device. In this article, We will discuss a few typical root reasons for these problems.
If your device doesn't have the necessary specifications to run Roblox, you won't be able to play the game. The minimum system requirements have been set to provide the best possible gaming experience. It is recommended that your smartphone has at least 4GB of RAM and runs Android version 5 or later.

Roblox is an online game that cannot be accessed without an active internet connection.

A possible server outage has been reported on Roblox. These problems might arise on occasion on the Roblox servers.

Your Roblox account may be banned or temporarily suspended if you have inadvertently or willfully broken the Roblox user agreement's privacy provisions.
Video to Fix Roblox Not Working Issue
Having Trouble Playing Roblox? Here's What to Do
---
Tips to Make Roblox Game Work on Your Phone
In this section, we'll go through some of the most common causes of Roblox's incompatibility and the steps you may take to remedy it on your own. Every one of these solutions is straightforward to implement.
Examine Your Internet Connection
Roblox is a multiplayer internet game. As a result, to play this game, your device must be connected to the internet. If your internet connection is unreliable, you may have trouble loading the game, or it may not even launch.
Roblox is among the power-hungry videogames that require fast internet to play. So, you may use online internet testing programs or websites to test your internet speed.
Restart Your Device
Do you know that if your app or game isn't opening or operating properly, you may quickly solve it by restarting your device? It usually works since it is an excellent technique to fix such a problem caused by tiny errors. Rebooting your smartphone will allow it to delete all background applications and begin over from the beginning.
On Android
Hold down the Power Button till the Power Panel appears.

Select Reboot.

To confirm, tap Reboot again.
On iPhone
To turn off your gadget, follow these steps:
Hold the Side Button down until the Power Menu appears.

To disable, swipe to the right.

In order to turn it on, press and hold the Side Button until the Apple logo appears.
Restart the game.
If you're having trouble using Roblox, there is something else you can try. Instances of this problem might arise if you, like other users, don't fully exit the program before moving on. There is a possibility that restarting the game will resolve the problem.
On Android
To access recently used applications, swipe up from the bottom of the screen.

Find the hidden game.

With a single swipe up, the information will be erased from your mind forever.
On iPhone
Just swipe up from the bottom to see your recently used applications.

Find where the action is.

Then swipe up to permanently erase it from your mind.
Examine Your Storage
Roblox often has difficulty running on low-cost devices. It is typical to encounter such a problem if you are attempting to open Roblox on certain devices. Roblox is exclusively optimized for mid-range and high-end smartphones.
Or, if your storage is already full, it might potentially cause Roblox to fail. On your smartphone, applications and games produce temporary files. Therefore, delete unnecessary files to make room for your high-priority games and applications.
On Android
Navigate to Settings.

Select About Phone.

Proceed to Storage.

Select Apps and data.

Look for and delete any unwanted applications.
On iPhone
Navigate to Settings.

Select General.

Select iPhone Storage.

Look for and delete any unwanted applications.
Update the Game
There's a good possibility your game has flaws that prevent it from running on your device. In such cases, you may just be patient and wait for the Roblox staff to resolve the problem. If your Roblox is still not functioning, you should upgrade the app. Updating the game might restore your Roblox work.
On the Android platform,
Launch the Play Store.

Tap on Roblox after searching for it.

If a new version is available, tap on update.
On the iPhone
Launch the App Store.

Tap on Roblox after searching for it.

If a new version is available, tap on update.
Why is Roblox suddenly not working?
1. Your internet connection may be having issues.
2. Your computer may not meet the minimum system requirements for running Roblox.
3. Your antivirus or firewall settings may be blocking Roblox.
4. You may need to update your version of Roblox.
5. There might be an ongoing server issue with Roblox.
Why
does
my
Rob
l
ox
stop
responding
?
There are a few potential causes for Roblox not responding. These can include connection issues, a lack of available system resources, or a bug in the game itself. If the issue persists, the best solution is to try restarting your computer, updating your graphics drivers, and making sure your system meets the minimum requirements for running Roblox. Additionally, you may want to try reinstalling Roblox or reaching out to Roblox Support for further assistance.
Why
is
Rob
l
ox
not
working
on
my
Amazon
Fire
?
Roblox is not officially available for the Amazon Fire platform, so it may not work properly. If you are attempting to play Roblox on an Amazon Fire device, you may need to install an Android emulator, such as Bluestacks, to play Roblox. This will allow you to play Roblox on your Amazon Fire, but there may be some compatibility issues.
How
to
check
if
Rob
l
ox
crashed
?
To check if Roblox has crashed, the best way is to look for any reports of a crash on the official Roblox website or social media pages. Additionally, you can check the Roblox forum for any posts about a crash and see if there is an official response from Roblox staff. If the game closes unexpectedly or you experience other issues, you can also check the Roblox support page for more information and advice.