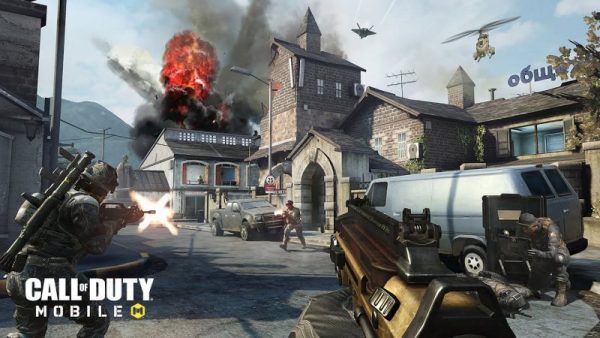 The Call of Duty Mobile error code 5027 was frequent during the early release of the game. However, it was quickly overcome by its providers. But it is just a game, in the end, you may still come across this error. It usually occurs when using a VPN to connect to the game. The VPN masks your true location on the other hand this game requires your exact location to be able to connect you to the nearest server so that the game lag is reduced significantly. In addition to that, the game requires your location to determine whether to connect you to the Global ( Activision) servers or the Southeast Asian (Garena) servers.
Here is how you can fix Call of Duty Mobile Error 5027:
Turn off your VPN
The simplest way to avoid this error is to just turn off your VPN connection.
Simply open the VPN application on your device and turn it off.
If you are not so familiar with the software settings of your phone or are unaware of the VPN app being used on your phone. Do not tire yourself searching for the settings aimlessly.
Let us guide you through the whole process.
Go to the settings of your mobile

The next step is to scroll to the Network & Internet settings and tap on it.

Here, you can access all your Network-related settings including the VPN's if the device is connected to any.

Tap on VPN and turn it off from here.
But it can not be the only solution to this problem. What if even turning off the VPN does not remove the error.
https://www.youtube.com/watch?v=X1bLGN5pd3g
Clear the Cache of the Gaming App
If turning off the VPN does not do any good, try clearing the cache of the app. Follow these simple steps to clear the cache from your android to Fix Call of Duty Mobile Error 5027.
Go to Settings of the phone

Go to Apps & Notifications.

Go to See all apps.

Then choose the app 'Call of Duty'.

Tap on Storage & cache.

Tap on the Clear Cache option.
Try playing the game again to see if the error is removed.
Update the game or Reinstall it
It is also recommended to update your game to the latest version, or download it in APK format as this sometimes resolves the error.
If nothing seems to work, in the last resort try to uninstall and then reinstall the latest version of the app.
Hope these tips will help you fix the Call of Duty Mobile Error 5027 once and for all. If you are looking for more tips related to gaming, then click here.