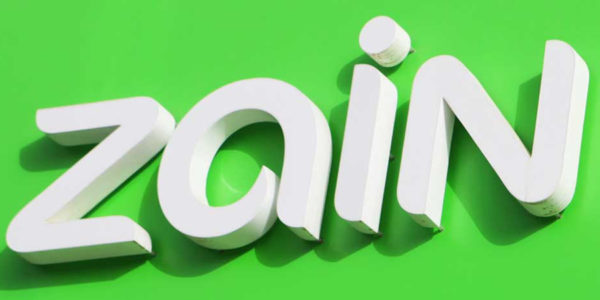 There is a good news for Zain Saudi Arabia customers. Now, Zain users can share internet data from one SIM card to the other through this facility.
In simple terms, Zain data allows users to share internet data bundle with other users who are considered as company employees. For this purpose, the company will have to register their employees with Zain telecom network. Each of the employees will get their own data plan.
Benefits Of Zain Internet Share
–   Smarter data usage
With Zain internet data sharing facility, employees can easily connect to the internet and enhance your business without problem.
–   Get innovative tools
You will get an inclusive portal to check how much internet is being consumed by your employees and use optimize it for better performance
–   Enhance Workload
Employees need internet for improving work. When you share zain internet facility with them they will be more than happy to enhance their workflow. And by sharing data, you'll save time and money compared with individual accounts.
–   Control Internet data
Only let Authorized persons to check the data balance and adjust their consumption whenever the need arises
–   Be Flexible
The best way to go about with Zain internet sharing facility iss to tailor your plans to meet the working needs of every employee in your organization and to grow your business accordingly.
Zain Internet Share Plan Price
Here is a list of Zain internet sharing prices.
Package
12-month commitment
Max # SIMs
per contract
200 GB
1,850 SAR
100
500 GB
4,000 SAR
250
1 TB
7,400 SAR
500
2 TB
13,400 SAR
1,000
Postpaid Add On Bundle:
| | |
| --- | --- |
| Add-on | Monthly fee |
| 200 GB | 2,100 SAR |
| 500 GB | 4,650 SAR |
| 1 TB | 8,250 SAR |
| 2 TB | 14,800 SAR |
Transfer Balance from Zain to Zain
You can also share balance between two Zain mobile numbers. You will need to send an SMS to 702702 with the following content.
BT (space) number of the recipient (space)
Your balance will be deducted from the mobile number associated with credit card number.
In other words, this is the zain to zain balance transfer code: For example, BT 0591234567 50۔
How to receive a balance from Zain?
The recipient of the balance will receive an SMS from Zain to inform him that some amount of balance has been transferred to his zain number from another zain number. In order to complete the transaction, he or she will have to send an SMS to 702702 with the following zain balance transfer code;
ID (space)10-digit ID number
ID 2263321555