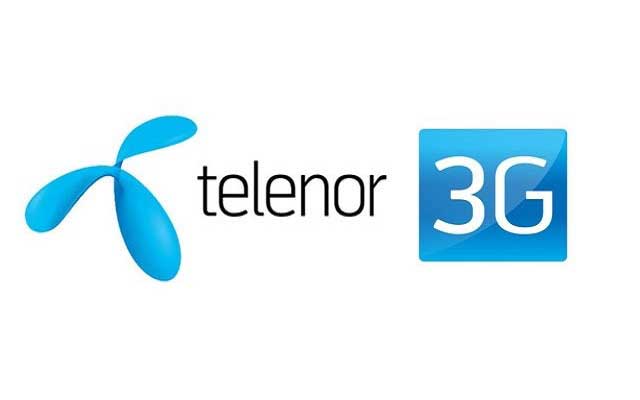 Telenor Sim lagao offer is a new offer by telenor that allows users to activate their old sims and get to use their smartphones for free for a couple of days.
How does Sim Lagao Offer works?
Telenor has introduced a new offer for users who have not activated their SIM since Sept. 3rd. According to it, if they reactivate the sim in the next few days they will get to use their phone for FREE.
Benefit of Using Sim Lagao Offer:
Free mobile balance for calling, using internet and more.
Details of the offer:
Users of telenor sim reactivation offer will get following benefits.
3000 On-net Mins

60 Days

SMS: 3000

3000 MB
How to Activate Sim Lagao Offer?
The users in Pakistan will have to dial IVR 2222 to avail the offer.
Or,
They can also SMS "FREE" to Short code 2222. The bonus will be made available to them the same day.
Breakdown of Sim lagao offer by Telenor:
| | | |
| --- | --- | --- |
| Customer inactive since | | 3-September-17 |
| On-net minutes | | 3,000 |
| SMS | | 3,000 |
| MB's | | 3,000 |
| Validity | | 60 Days |
FAQ for SIM Lagao Offer by Telenor
Eligibility for the Telenor Sim Reactivation Offer:
Not everyone can avail this offer as it is available to only those people who have not activate their sim from 3rd September 2018.
Your SIM should not have been activated after 3rd of September
Validity of Free Minutes and SMS
50 Free minutes
50 Free SMS
50 MB Free Internet will be posted every day till the validity of the offer
What are the terms and conditions for the Sim lagao offer?
Telenor can withdraw the offer any time.
Credit will be available in 2 hours after subscription.
Price of the offer can change at any time.
Is Sim Lagao Offer totally free?
Telenor will charge call setup charges of 12.5 paisa (exclusive of tax) on every call made with-in the offer period.
What is the tax of Telenor Sim reactivation discount offer?
FED charges will apply based upon regional rates (Punjab,KPK,Baluchistan: 19.5%; AJK,ICT: 18.5% ; Sindh 19% ; FATA/PATA/GB: 0%)
I have lost my SIM, what do I do?
Telenor sys that if you as a customer have lost or damaged the SIM, then you can get a replacement SIM free of cost for once. Just visit your nearest telenor franchise. Please note: You can only get a free sim for once.