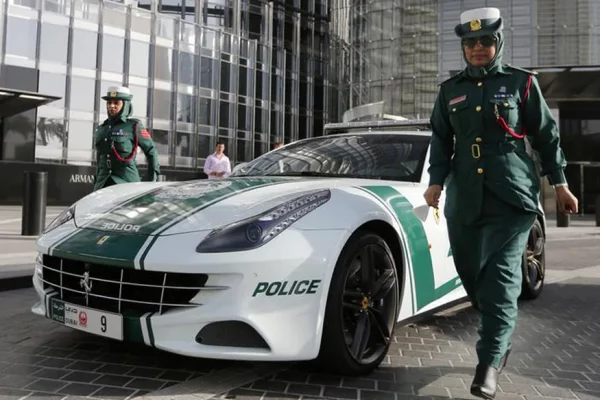 In the suburbs, where the public transit system may be lacking in certain locations, knowing how to drive will be an invaluable asset. Luckily, there are a plethora of excellent driving schools in Dubai that can help you acquire this vital ability. Now that that's settled let's check out several top-tier driving institutions in Dubai.
List of Dubai Driving Schools to Learn Driving
You may get your driver's education in Dubai at one of the several RTA-approved schools like Emirates Driving Institute or Belhasa. The real driving test consists of many phases, beginning with the written exam and progressing to the driving portion of the exam itself.
Emirates Driving Institute (Edi)
Emirates Driving Institute, founded in 1991, is one of the most successful Dubai driving schools, having been recognized by the AA Driving School in the United Kingdom. This prestigious school has trained over 500,000 pupils under the supervision of around 500 highly qualified professors. EDI provides several driving courses depending on vehicle type and training hours.
List of Top Driving Schools In Abu Dhabi UAE
EDI offers driving license education for cars, motorcycles, big buses, and trucks. The training center also features a mobile app and a driving simulator. It has approximately 40 branches in Dubai, including two main training and testing facilities in Al Quoz and Al Qusais, as well as an elite Platinum Driving Course institution in Jumeirah.
Locations: Various, including Al Qusais

Fee: Vary depending on car type, amount of hours, scheduling, and so on.

Timetable: 08:15 a.m. to 10:00 p.m. Fri: 07:15 a.m. – 11:30 a.m., 2:00 p.m. – 4:00 p.m.
Galadari Motor Driving Centre (Gmdc)
Galadari Motor Driving Centre has been a certified center since 2004, operating under the RTA framework. It is one of the main driving schools in Dubai, providing light and heavy vehicle driving lessons.
List of Best Syrian Restaurants in Dubai, UAE
The institution has an in-house RTA staff that grants student learning permits. In addition, the GMDC's main offices in Al Qusais and Al Quoz include an air-conditioned waiting lounge, a kids' playground, a café, a mosque, and an ATM.
Over 40 locations are located across Dubai, including Al Qusais, Lulu Al Warqa, International City, Dubai Silicon Oasis, The Dubai Mall, Al Quoz, and a new VIP Lounge in Box Park.
This is one of the Dubai driving schools that offers special discounts to students, nurses, military employees, Emirates Gifts, and others.
Belhasa Driving Center
Belhasa Driving Center, the brainchild of Mr. Saif Ahmed Belhasa, pioneered the notion of a futuristic driving institution in Dubai. It is presently regarded as one of the city's top driving schools.
List of Best Culinary Schools In Abu Dhabi
BDS provides basic and advanced driving lessons, theoretical courses, and practical sessions for a variety of vehicles, including motorbikes, LMS, trucks, buses, forklifts, and shovels. It provides for e-lectures and VVIP courses to be held in a driving location selected by the pupils. Furthermore, they sometimes propose new deals, discounts, and subscriptions.
Locations: Several, including Al Quoz

Saturday-Thursday: 7:00 a.m.- 11:00 p.m.
Dubai Driving Center
Dubai Driving Center, founded in 2003 by local entrepreneurs, is an RTA-accredited institution in the city. The school provides instruction in light motor vehicles, motorbikes, large trucks, buses, and light and heavy forklifts. You may either attend them at the institution or use their website's e-learning option. The school periodically presents special discounts and deals.
To mention a few, the institution has branches in DIP, Al Qusais, Al Barsha, and Al Khail. However, the headquarters of Dubai Driving Center are on Jumeirah Road. Each of these branches provides a unique set of services. The DIP and Al Khail branches provide LMV, Motorcycle, Heavy Truck, Heavy Bus, and Fork Lift training, whilst Al Qusais 1 exclusively offers LMV courses.
Al Ahli Driving School
Our list of the finest driving schools in Dubai would be incomplete without including Al Ahli Driving School. Al Ahli, which has been in business since 2006, provides courses for vehicles, heavy and light buses, heavy trucks, forklifts, and motorbikes. The institution provides online learning in three languages: English, Urdu, and Arabic.
List of Best Emergency Dentists & Dental Clinics in Dubai
Al Ahli Driving School offers driving education for students who are determined. The center includes cars with hand controls and professional instructors trained by Sharjah Humanitarian Services to meet their demands.
Which school is best for driving license in Dubai?
The Roads and Transport Authority (RTA) operates several driving schools in Dubai, including Al Ahli Driving School, Belhasa Driving Center, Emirates Driving Institute, Galadari Driving Center, and the Dubai Driving Center. All of these schools offer driving license courses and tests.
How
many
driving
classes
should
I
take
in
Dubai
before
I
apply
for
license
?
The number of driving classes you take in Dubai before applying for a license depends on your individual needs and preferences. If you already have some experience driving, you may only need a few classes to refresh your skills and get ready for the driving test. However, if you are a beginner, you may need to take more classes in order to gain the skills and confidence necessary for passing the test. It is recommended that you speak to a driving school or instructor to get an assessment of your driving abilities before deciding on the number of classes you need to take.
What
is
the
average
cost
of
driving
school
in
Dubai
?
The average cost of driving school in Dubai is around AED 2,500–3,500. This includes the driver's license fees, theory and practical lessons, car rental fees, and other miscellaneous fees. The final cost may vary depending on the driving school and the type of package chosen.
What
is
the
cheapest
driving
school
in
Dubai
?
The cheapest driving school in Dubai is Emirates Driving Institute, with prices starting at AED 1,400 for a complete driving course.
What
is
the
Best
driving
school
in
Dubai
for
ladies
?
The best driving school in Dubai for ladies is Emirates Driving Institute (EDI). It offers classes for both ladies and gents, and has a wide range of courses and packages to suit all needs. The instructors are experienced and knowledgeable and the school has an excellent safety record. In addition, EDI has a large fleet of cars and offers flexible payment plans to suit different budgets.
Rashidiya Ladies Park Ajman: Details, Ticket, Timing