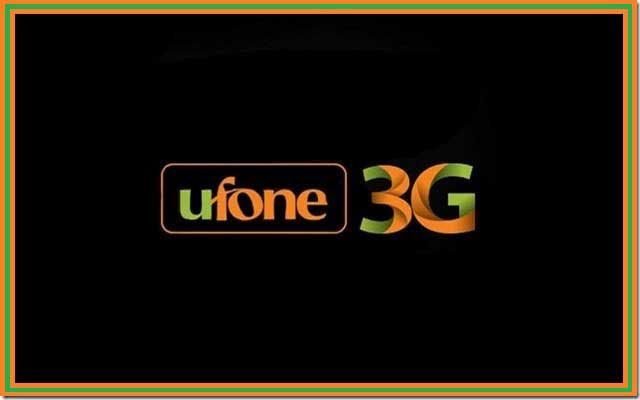 If you enter a wrong SIM pin code, then the SIM will become locked. So, how do you unblock Ufone SIM card? You will need the Ufone PUK code to unlock your SIM.
What is a PUK Code?
PUK Code also known as the personal unblocking key is a security feature on various SIM cards. It protects data saved on the SIM card but keeps it locked until further verification from the mobile center. When you are stuck at the PUK code for Ufone SIM card, that is a frustrating experience. basically the SIM card won't work at all and you will have to either buy a new SIM card or get the PUK code for it.
Usually the PUK code is available on the SIM card jacket. But if you misplace it, then you will have to buy a new SIM. Every telecommunication company operating in the Pakistan has a different way to deal with the PUK code problem. In this article, we will discuss how to fix the Ufone PUK card problem easily.
Here is a step by step process to unlock Ufone PUK code.
Are you locked out of your mobile phone? You might need Ufone PUK code to unlock your SIM. We have provide a detailed guide to help you obtain your Ufone PUK code, even if your PIN code tries fail.
There are three methods to get Ufone PUK code back if PIN code fails.
Find Ufone SIM Jacket to Get PUK code
One way to Unlock Ufone SIM PUK is by finding the SIM jacket. Usually, the Ufone PUK code is available on the SIM jacket. So, make sure to keep it safe and use it in case of an emergency.
Call Ufone Service Center for Ufone PIN & PUK Code SMS
Ufone service center can be called with 333 from the mobile phone. The service center will guide you to a feasible solution.
Visit Ufone Service Center for PUK code
Visit your nearest Ufone service center if the above two methods don't solve your problem. In most cases, if you are stuck on the Ufone PIN code, you can try the above solutions. Otherwise, you will have to visit the service center.
These three ways can help you reactivate your SIM card even if you are locked out of your Ufone SIM card.
Here are the default Ufone PIN & PUK Codes
You can also use the default codes to Unlock Ufone SIM PUK problem.
PIN code: 1234 OR 0000
PUK Code: 99999999 OR 56789123
Find Ufone PUK Code With SIM Card
From your Ufone mobile number, dial *336#. Then go to 'My Profile' and select 'PUK code'. You will now be able to view your Ufone PUK code number. Enter the same code when prompted, and you will be able to unlock your SIM card.
Ufone PIN & PUK Code Details
Now let's learn what is a PIN code and how it helps protect your SIM card. The PUK code is also known as Personal Unblocking Key (PUK). It is a security feature on various mobile phones and it protects data saved in your SIM card. For every SIM card, this PUK code is unique and cannot be used by any other SIM card. Usually, the PUK code is available on the jacket of the SIM card. The number can also be renewed even if the person accidentally misplaces his Ufone SIM card jacket.
Ufone Helpline for Unlocking PUK Code
Ufone call centres are responsive when it comes to queries like this. They offer runtime solutions such as sending a PUK code SMS to the SIM card. But this will only work if the SIM card is active. Once the SIM card becomes inactive, which happens after 3 tries, they won't be able to help. So, make sure that you have an active SIM card when you call the Ufone service center.
Dial 333 from your Ufone SIM card
After the verification process is completed successfully, the agent will provide you with either your Ufone SIM Pin or your Ufone SIM PUK code.
You Can't Unlock Ufone SIM with Online Software
A lot of people suggest using online softwares for obtaining a PUK code. However, this is not true. There is neither a Ufone PUK code trick nor an online software that can generate PUK codes. There are a lot of softwares in the market that claim to generate Ufone Sim PUK code for unlocking.
Note: Too many failed attempts for PUK code will result in permanent blocking of your SIM card. Thus, stay away from all such softwares, and do not fall for them as they provide no solution to your problem.