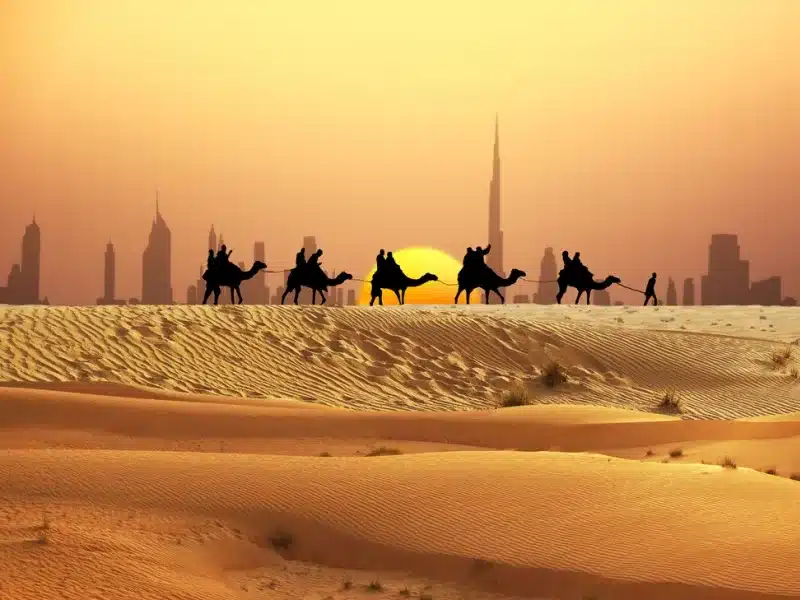 "Everything You Need to Know About UAE's Unified Number (UID)" – This article provides a comprehensive guide on what the UID is, its importance, how to get it.
What is Unified Number (UID) in Dubai?
The unified number in Dubai, also known as the UID number or Emirates ID card, is a 9-15 digit number that is generated automatically along with the issuance of a residence visa in the UAE. It helps to identify the visa holder and is used for all government-related matters, including visa applications and obtaining an Emirates ID. Each person has their own individual UID number, which remains with them regardless of their visa status during their time in the country. The number is issued by the General Directory of Residency and Foreign Affairs (GDRFA) and the Federal Authority for Identity and Citizenship (ICA).
How to Get UID Number in Dubai?
To get a UID number (Unified Number) in Dubai, you can follow these steps:
Visit the official website of the Dubai Economy: https://www.dubaieconomy.ae/.
Click on the "Services" tab and select "eServices".
Select "Register Commercial License" and then click on "Start Service".
Fill in the required details and submit the application.
Once your application is approved, you will receive your UID number via email.
Alternatively, you can also get your UID number by visiting any of the Dubai Economy service centers in person and submitting the required documents. The process is usually completed within a few working days.
Why is a UID Number Important in Dubai?
A UID number, also known as the Unified Number, is an essential identification number in Dubai that is used to access various government services, such as health care, education, and employment. The UID number is also linked to an individual's residency status and serves as proof of their identity and legal status in the country.
Having a UID number is crucial for residents in Dubai as it is required for many essential tasks such as opening a bank account, getting a driver's license, obtaining a visa, and registering for utilities. It simplifies the process of accessing government services and makes it more convenient for individuals to conduct their daily activities. Additionally, the UID number ensures that all residents are registered in the government's database, which helps with security measures and allows the government to monitor population demographics and trends.
Where is UID available on your Resident Card in UAE?
On the Resident Card in UAE, the UID (Unified ID) number is located on the front side of the card, just below the cardholder's name. It is a 14-digit number that starts with 784. The UID number is also available on the Emirates ID Authority's website and mobile app.
Can a person have more than one UID numbers in UAE?
No, it is not possible for a person to have more than one UID number in the UAE. Each individual is assigned a unique UID number which is linked to their Emirates ID card and other official documents. It is important to ensure that there are no discrepancies in the UID number to avoid any legal issues or complications. If you have any doubts or concerns about your UID number, you should contact the relevant government authorities in the UAE.
Is the unified number (UID) and visa number same?
No, the Unified Number (UID) is not the same as the Visa Number in the UAE. The UID is a unique identification number assigned to residents and entities in the UAE, while the Visa Number is a unique identifier assigned to a specific visa issued to an individual for entry into the UAE. The UID is used for various purposes such as accessing government services, opening bank accounts, and conducting financial transactions, while the Visa Number is used to track the validity and status of an individual's visa.
Benefits of the UAE unified number
Here are some benefits of having a UAE unified number (UID):
Provides a single identification number for individuals and entities across various government systems and services.
Makes it easier for residents to access government services and conduct transactions online without the need to provide multiple identification documents or numbers.
Helps reduce paperwork and bureaucracy, leading to more efficient service delivery.
Enables authorities to better track and monitor individuals' and entities' activities and transactions for security and regulatory purposes.
Supports the UAE government's efforts to build a smart and digital infrastructure and move towards a paperless society.
Who can get a UID number in Dubai?
The Unified Number in Dubai, also known as the Emirates ID or UID, is a 15-digit unique identifier issued to all residents and citizens of the UAE. The UID is a mandatory requirement for all individuals residing in the UAE, including expatriates, and serves as proof of identity, residency, and employment status.
The UID is issued by the Federal Authority for Identity and Citizenship (FAIC), and it serves as a comprehensive national database that contains information about individuals' demographics, biometrics, and residency status. This information is used by the government to improve services, track criminal activities, and ensure compliance with various regulations and laws.
The process of obtaining a UID is relatively straightforward. New residents can apply for the UID at any authorized Emirates ID service center, while existing residents can renew their UID through the online portal or at authorized service centers. To apply for the UID, individuals must submit the following documents:
Original passport
Valid residency visa
Two passport-sized photos
Emirates ID application form
Proof of residency (such as a tenancy contract or utility bill)
Once the application is processed, individuals will receive their UID card, which contains a range of information, including their name, date of birth, photograph, and biometric data. The UID must be carried at all times, as it is required for various services, including opening bank accounts, applying for visas, and accessing healthcare services.
In summary, the UAE Unified Number, or UID, is a crucial component of the UAE's national identity program, serving as a comprehensive database for all residents and citizens. The UID is mandatory for all individuals living in the UAE and serves as proof of identity, residency, and employment status. The UID is easy to obtain and must be carried at all times for various services.