Are you ready for a wet and wild adventure? Look no further than Wild Wild Wet, Singapore's premier water park, where thrilling slides, refreshing pools, and endless excitement await! 
In this article, we'll provide you with all the information you need to know about Wild Wild Wet's ticket prices, ensuring a seamless and enjoyable experience for you and your loved ones. Let's dive right in!
Discover Wild Wild Wet 
Located in Downtown East, Wild Wild Wet is a water park that promises non-stop fun for visitors of all ages. With an extensive array of exhilarating water attractions, from heart-pumping slides to relaxing lazy rivers, this water park offers the perfect escape from the hustle and bustle of city life.
WildWildWet Ticket Prices
Wild Wild Wet offers a range of ticket options to suit various preferences and budgets. Here are the current WildWildWet ticket prices:
Day Pass – Off Peak SGD 26

Day Pass – Peak SGD 35
Family Packages
Wild Wild Wet also offers family packages for an unforgettable day out. These packages typically include tickets for two adults and two children at a discounted rate.
Season Passes and Membership 
For frequent visitors or water park enthusiasts, Wild Wild Wet offers season passes and membership options. These provide excellent value for money and additional benefits such as priority access to attractions, discounts on F&B outlets, and exclusive event invitations. 
Check the Wild Wild Wet website for the latest WildWildWet ticket prices on season pass prices and membership perks.
Operating Hours
To ensure you have ample time to enjoy all the attractions, it's essential to be aware of Wild Wild Wet's operating hours:
Monday – Friday: 12 PM – 6 PM.

Weekends and Public Holidays: 11 AM – 6 PM. The last admission is by 5 PM.

Please Note: Wild Wild Wet is closed on Tuesdays
Recommended Duration 
Since there are 16 different rides at Wild Wild Wet, we recommend you spend a minimum of 5-6 hours and experience each ride at least once. Click the link below to know more about Wild Wild Wet rides and attractions.
Please note that operating hours may vary on certain days or during special events, so it's advisable to check the official Wild Wild Wet website or contact the park directly before planning your visit.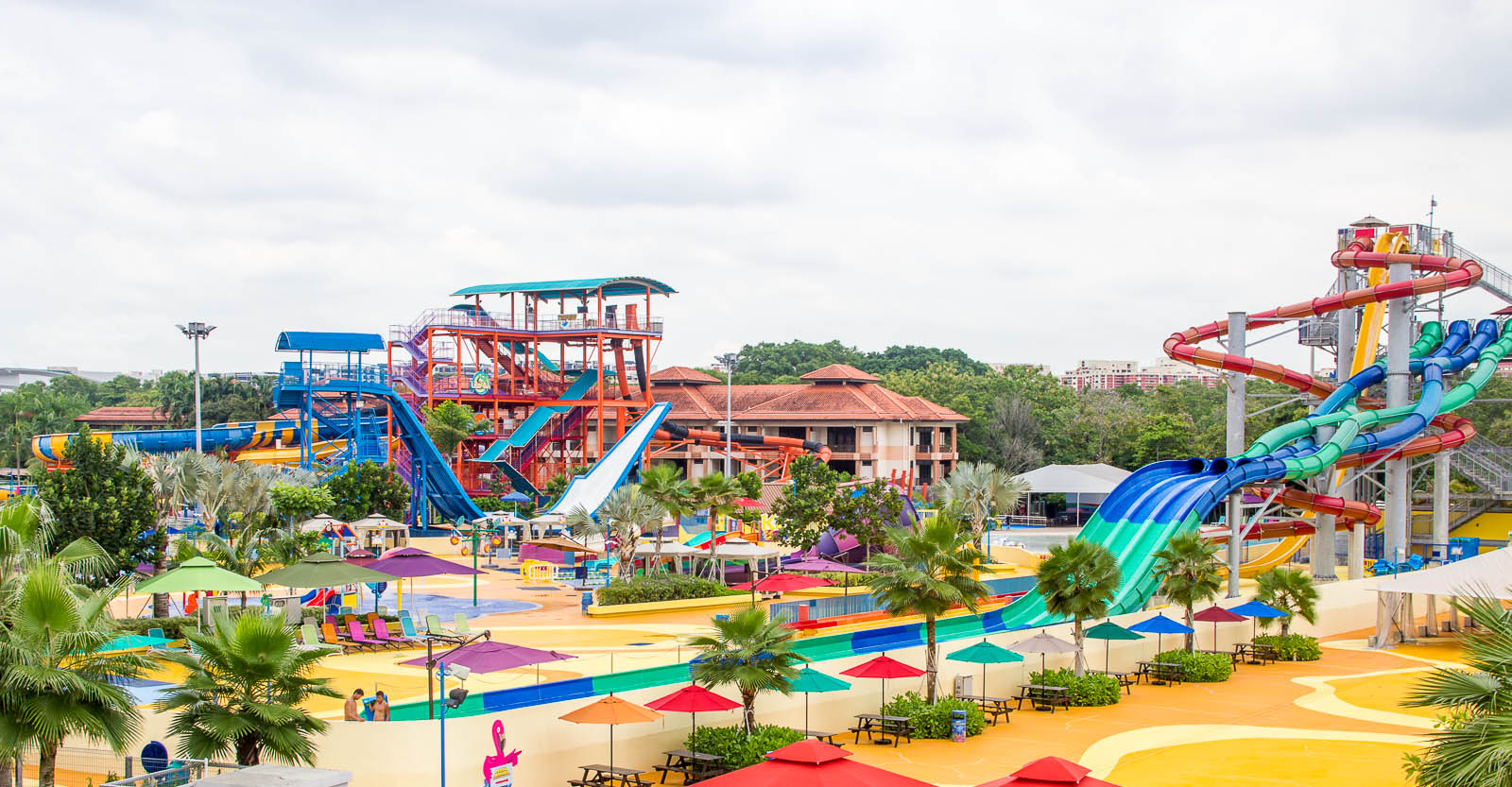 Attractions and Experiences 
Wild Wild Wet offers an exciting lineup of water rides, slides, and experiences that cater to every thrill seeker. Here are some of the must-visit attractions at the park:
Water Slides:

Get your adrenaline pumping on exhilarating slides like the Torpedo, Ular-Lah, and Kraken Racers, where you can compete against friends and family for a thrilling race to the finish.

Lazy River:

Take a leisurely float down the Shiok River, a lazy river that meanders through the park, allowing you to relax and soak in the fun-filled atmosphere.

Wave Pool:

Experience the excitement of a beach-like wave pool, where you can ride the waves or simply bask in the sun while enjoying the refreshing water.

Kid-Friendly Zones:

For younger visitors, Wild Wild Wet offers dedicated areas such as Splash Play and Yippee! that feature shallow pools, mini slides, and interactive water features, ensuring a safe and enjoyable experience for children.
Dining and Amenities 
Wild Wild Wet offers a variety of dining options and amenities to enhance your visit. From casual eateries to quick bites and snack kiosks, you'll find a range of dining choices to satisfy your hunger. 
Additionally, the park provides locker rentals, shower facilities, and towel rentals, ensuring your convenience and comfort throughout your water park adventure.
Safety Measures and Guidelines 
At Wild Wild Wet, safety is a top priority. The park adheres to stringent safety measures and guidelines to ensure the well-being of all visitors. These measures include:
Trained Lifeguards: Highly trained lifeguards are stationed throughout the park, constantly monitoring the attractions and pools to ensure the safety of all guests.
Height and Safety Restrictions: Certain attractions have height and safety restrictions to ensure that visitors can enjoy the rides safely. It's important to adhere to these guidelines for your own well-being.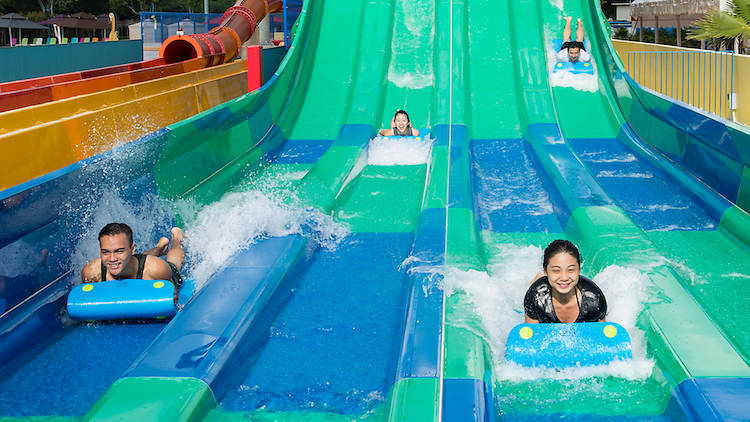 Water Safety Guidelines
Wild Wild Wet provides clear water safety guidelines that should be followed at all times. These guidelines include information on proper attire, supervision of children, and appropriate behavior in the water park.
Plan Your Visit To make the most of your visit to Wild Wild Wet, consider the following tips:

Check the weather forecast before your visit and dress accordingly.

Arrive early to maximize your time and experience all the attractions without long queues.

Apply sunscreen generously and stay hydrated throughout the day.

Secure your belongings in the lockers provided to ensure their safety while enjoying the water attractions.
Conclusion 
Wild Wild Wet offers an exhilarating and refreshing experience for water park enthusiasts of all ages. With detailed information on WildWildWet ticket prices, operating hours, and a thrilling array of attractions, you can plan your visit to this exciting destination with confidence.
As you embark on your adventure at Wild Wild Wet, get ready to make a splash and enjoy a day filled with thrilling water attractions and non-stop excitement. Whether you're zooming down adrenaline-pumping slides, floating along the lazy river, or riding the waves in the wave pool, there's something for everyone to enjoy.
Aside from the fantastic rides and attractions, Wild Wild Wet also provides a safe and family-friendly environment with trained lifeguards ensuring the well-being of all guests. So you can have peace of mind while your loved ones have a splashing good time.
Don't forget to check out the dining options available at the park to refuel and recharge during your fun-filled day. From tasty snacks to delicious meals, there's a wide range of dining choices to satisfy every craving.
And for those who can't get enough of the wild water fun, consider investing in a season pass or membership to enjoy unlimited access to the park throughout the year, along with exclusive perks and discounts.