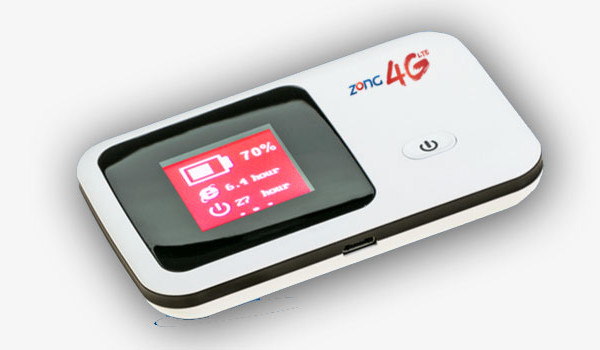 If you have subscribed to Zong internet package, then the best way to find remaining data and Mbs is by dialing a USSD code. In this article we will discuss the ways you can use to find remaining internet data MBs for free.
The best part is that you can use this same data to find Zong internet Mbs for Wingle device. So, let's get started and find all the remaining internet data mbs without worry.
Here is a complete method to check your remaining data volume. But first, it is important to note that Zong has upgraded its MBs code for device and mobile phone. You can subscribe to one from four different internet packages provided by Zong for its prepaid customers.
Subscribe to Zong Internet Packages (Code)
Once you have subscribed to Zong internet packages using the codes provided below, you can easily check the remaining internet MBs for free. Each bundle by Zong internet has its own code that you can use for this purpose.
To subscribe to the Zong internet packages:
Dial *6767#from your Zong number.
You will have to select 5 (Usage of MBB #) and Press Send.
You will receive a message on your Zong mobile number confirming that you have subscribed to Zong internet package.
To check Zong remaining minutes sms
Once you have subscribed to the internet packages, simply dial the package that you had subscribed to earlier to check the remaining Zong internet mbs.
Here are four codes that you can dial from your smartphone.
Dial *102*1# for summary
For sms Dial *102*2#
For Minutes *102*3#
For Mbs dial *102*4#
Check Remaining Zong Internet MBs on Wingle Device
If you want to check the remaining internet balance on Zong device then here is how to proceed with it.
First connect to the local host on your system. Make sure that Zong device is active and connected to the internet.
Use the local address http://192.168.8.1in the address bar and press Enter.
The internet will open the login page. Now add your Zong username and password details to enter the admin panel of the ZOng wingle device.
Now go to the services page and click on the Data usage button. There will be four options available including SUMMARY, FREE MINUTES, FREE SMS, and FREE INTERNET.
There will be an empty field available where you have to put a value from 1 to 4 for each of the values provided above. Send the message to the ZOng service center and it will send a message on your Zong mobile phone with the necessary details about your remaining Zong mbs.