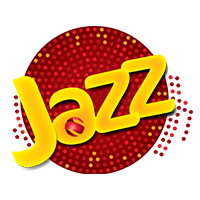 Jazz is again here with a new offer called the super duper card offer. It is basically a card just like Ufone Super card that you load to your smartphone for Rs.600 in Pakistan.
Apart from this offer, jazz is also offering Rs.500 and Rs.800 super cards with all in one hybrid bundles for its customers. Now users can easily get off-net and on-net minutes with new Jazz Warid Rs.600 monthly Super Duper card offer.
Where to get jazz Super Duper card offer?
The offer is available at most retailers. You can simply ask any shop with Jazz logo for the super duper card 600 and they will provide it to you. Here are the details.
Jazz Super Duper card Offer Details
The offer will work for a month from the day of subscription. Through the offer, users can get hybrid bundle with 2000 Jazz Warid minutes, 150 other network minutes, 2000 SMS and 2000 MBs of Jazz 4G Internet.
This is an increase in the number of minutes users can get from the offer in comparison with the 500 Rs card.
Jazz has not increased the internet Mbs for both the cards.
Comparison of Jazz Super Duper 600 Rs Card vs 800 rs Card
Here are the features available in jazz 600 Super duper card.
Internet: 2000 MBs
SMS: 2000
Other Network Minutes: 150
Jazz Warid Minutes: 2000
Validity: 30 Days Validity (Monthly)
To Subscribe: Dial *601# and *601*2# for Status of free resources.
Here are the features of the Jazz Super Duper Card with 800 rs
Charges: Rs.625 (Incl. Tax)
On-Net Minutes: 2000 Jazz/ Warid Mins
Off-Net Minutes: 200 Minutes
Free SMS: 2000
Internet: 4000 MB
Subscription Code: *707#
Validity: 30 Days
FAQs Jazz Super Duper Card
How can I subscribe to the Jazz super card offer?
You will have to buy the Jazz super duper card to avail the offer. Once you have the card, the offer is self-explanatory. When you load the card, the service will automatically updated
How many days will the jazz super duper card offer last?
30 Days to be precise. You will only have to renew the service once it expires
What is the setup fees for Super Duper jazz offer?
There is no setup fees for setting up Super Duper card offer.
Check out the complete Jazz Packages list check out Jazz website.