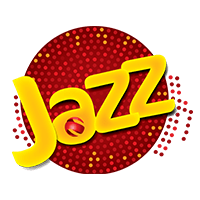 If the JazzCash mobile account no longer serves you and you no longer require it, closing the JazzCash account is a straightforward process. However, before we proceed with the procedure, we will highlight some of JazzCash's important characteristics that may persuade you to use this FinTech service. This post will explain how to remove your JazzCash account.
The Jazzcash account business has expanded rapidly in recent years just like Easypaisa. It now offers simplicity and convenience to users, they are quickly becoming the first option of many Pakistanis seeking innovative digital financial services.
About JazzCash Mobile Account
JazzCash, which is supported by Mobilink Microfinance Bank, is gaining pace and increasing the number of branchless banking agents. It is the country's leading digital wallet, with over 7 million customers. In terms of branchless banking, they have around 91,000 branchless banking agents spread over the country.
They just struck a collaboration agreement with MasterCard, the world leader in payment technology. This breakthrough would further boost the payment environment in the nation for businesses and customers. Customers of JazzCash will be able to take use of a wide range of MasterCard digital solutions in a quick and secure manner.
Key Services of JazzCash Account
Money can be sent and received using a CNIC, a bank account, or a mobile wallet.

Payments on loans

Payment of utility bills

Mobile top-up, both prepaid and postpaid

Purchases at a store

Payments for freelance work

Accidental and life insurance

Debit card from Visa

JazzCash is a financial product.
How to Delete JazzCash Account – Complete Process
Before you delete your JazzCash account, you should withdraw or transfer all money to another account if you have them. Read the following directions for a comprehensive procedure:
Contact JazzCash's Helpline. Jazz users may call Helpline by dialing 4444, while another network client can call on their mobile device by dialing 021-111-124-444.
Call the JazzCash customer service number. Jazz subscribers may call the helpdesk at 4444, while other network customers can dial 021-111-124-444 on their mobile device.

You must speak with a JazzCash customer service agent after phoning the JazzCash hotline.

Follow the operator's instructions attentively until you are connected to a JazzCash representative.

Once contacted, ask the customer service representative to terminate your account.

Before canceling your account, the representative will ask you a few verification questions, such as your mother's name and CNIC number.

The customer service agent will terminate your JazzCash account after validating all of the facts.
Please keep in mind that it will take at least 6 to 7 hours for your account to be successfully terminated. JazzCash will send you a confirmation message after you have completed the transaction.
So there you have it! This guide will show you how to deactivate your JazzCash account. If you have any questions on the issue, please leave them in the comments.