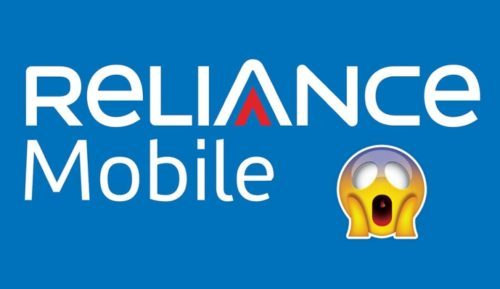 Reliance, Indian telecom internet service provider, offers its Indian users a do not disturb call service. Through it, they can block all Reliance unwanted Calls and SMS from their mobile network operator SIM card.
Every day people get a lot of spam messages. These are usually filled with promotional offers and frustrate the people who are using them.
These messages are also very annoying because the network company sends these of promotional call and message at almost all times of the day.
Reliance DND offer makes it easy for telecom users to easily activate and deactivate Reliance unwanted Call and SMS on your mobile number. Telecom network service providers can block all promotional messages if you have the service activated.
The DND USSD Codes can be used to block messages that are promotional and belong to following categories:
 (1) Banking/Insurance/Financial products/credit cards.
 (2) Real Estate.
 (3) Education.
 (4) Health.
 (5) Consumer goods and automobiles.
 (6) Reliance Products & Services/Communication/Broadcasting/ Entertainment/IT.
 (7) Tourism and Leisure.
 (0) Fully Blocked.
Most users don't know about these services and that's why in this article we have offered everything that a user wants to know to activate the Reliance DND offer.
Here is the chart to select SMS for activating the DND service on your smartphone.
Category USSD Codes for Reliance DND Mobile SMS Offer

0 – Fully blocked
Registration
0 – Fully blocked
START 0 to 1909
 
Partially Blocked
1 – for receiving SMS relating to Banking / Insurance / Financial Products / Credit Cards
START 1 to 1909
2 – for receiving SMS relating to Real Estate
START 2 to 1909
3 – for receiving SMS relating to Education
START 3 to 1909
4 – for receiving SMS relating to Health
START 4 to 1909
5 – for receiving SMS relating to Consumer goods and automobiles
START 5 to 1909
6 – for receiving SMS relating to Communication / Broadcasting / Entertainment / IT
START 6 to 1909
7 – for receiving SMS relating to Tourism and Leisure
START 7 to 1909
How to Activate Reliance Do Not Disturb (DND) service
First of all send an SMS to activate the Reliance DND service on your number.
To do so, type the SMS:
Now send it to 'START <Option> to 1909 or "START <Option>, <Option> to 1909." You can select multiple options to activate the DND offer for receiving selective categories of promotional SMS'.
Ito stop all promotional message simply SMS "START 0" to 1909.
You can do the same from a landline number to register your IVR at 1909.
How will Reliance DND Service Work?
The promotional calls and messages will stop with in seven days and Reliance mobile number will be promotion free forever. You will also get a Unique Reference Number for your records through an SMS.
How to Deactivate Reliance DND Offer?
The de-registration or deactivation process is very simple. Simply go to the Reliance official DND page and select the relevant options to deactivate the service.