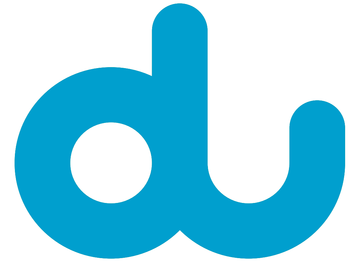 Learn how you can add Du APN settings to your smartphone and make the internet work. There are two ways to connect to internet on DU internet. One is to directly contact thye customer support and ask them to send you the settings. You ccan also SMS them your smartphone model number to get the DU APN settings for each handset. If that is not possible for some reason or you don't have the credit in your smartphone, then you can use this method.
You can configure 3G or 4G LTE for DU mobile or to browse internet or send MMS with du in United Arab Emirates. Here are the settings to start connectivity.
DU APN settings for United Arab Emirates (UAE)
First go to APN settings in your smartphone. For android: Settings > more > mobile networks > APN Settings
For iPhone Settings > Cellular > Cellular Data Network > APN and enter the following details
DU Android & iPhone APN Settings for UAE
APN: du
User name:
Password:
PDP Type: IP
Auth Type: CHAP
MCC: 424
MNC: 03
Dial number: *99#
Carrier: du Internet
Android APN: du
APN type: default,supl
Carrier2: du WAP
Android APN2: du
APN type2: default,supl
Carrier3: du MMS
Android APN3: du
MMSC3: http: //mms.du.ae: 8002
MMS Proxy3: 10.19.18.4
MMS Port3: 8080
APN type3: mms
Windows package: du
Windows APN: du
Du Internet Settings Code for MMS and WAP
You will automatically receive MMS and internet settings when you insert your du SIM in your smartphone for the first time. Save these settings to activate the internet. However, if for some reason you have lost those settings or are not able to connect then you can get the settings again. Here is the Du internet settings code for UAE users.
Please text 'du' to 3300.