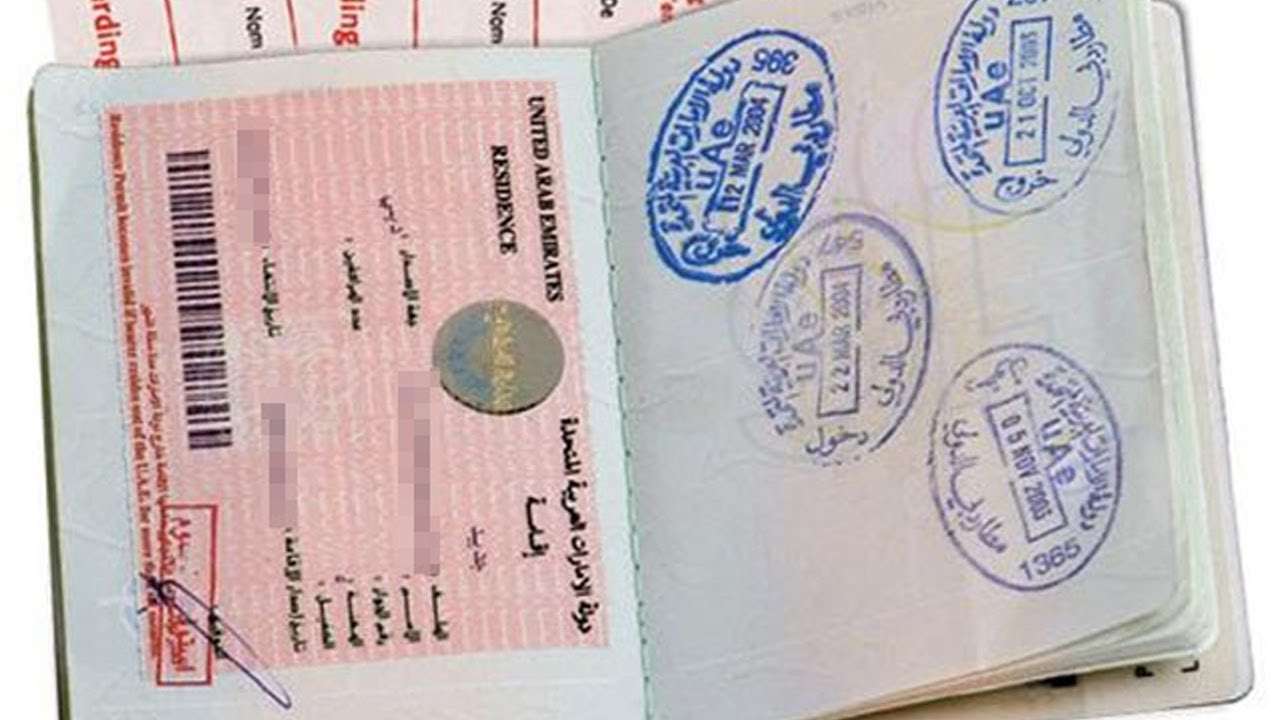 If you intend to bring your spouse to Dubai and sponsor their residence visa, here is a guide to assist you. Below is a list of criteria, qualifications, and processes based on an experience shared with us by one of our readers. Please follow your intuition.
Disclaimer: Please be aware that just submitting the papers mentioned on this page does not ensure that you will be granted a visa for your spouse. The information provided here is solely intended to serve as a guide based on a first-hand experience shared by one of our readers who wanted to share their tale. Dubai's immigration policies are subject to change. It is critical to contact relevant agencies, like the DNRD, for up to date news. Call the DNRD at 800 5111 or visit their website at www.dnrd.ae for further details.
Obtaining a UAE Residence Visa for your spouse in Dubai
We contacted three different typing centres to enquire because there appears to be a new method in this visa application for your spouse in Dubai. The prerequisites may still be required, however, the application can already be completed at the Typing Center. If you are qualified, you must submit your documentation exclusively to the Typing Center.
The Typing Center will submit the visa application online once it has been received. Allow around three days for approval. Once accepted, you will get an email or SMS with instructions on how to have your visa stamped. This is much more convenient now that it can be completed online and there is no need to visit the GDNRD office.
Please continue to use the old system listed below. However, be aware of the new method, which requires you to send the papers to your preferred Typing Center.
Qualifications for Spousal Visa
There is excellent news to be shared since earnings and not a job title, is now the primary criteria for you to be allowed to fund your family. To apply for a residence visa for family members, you just need a minimum salary of 4000 AED without lodging (or 3000 AED with accommodation).
Firstly, you must ensure that you are authorized. The following requirements must be met to process a resident visa for your partner:
Husband Sponsoring Wife in UAE
A husband's earnings must be at least 4000 AED for him to finance his wife (or 3000 AED with the house being provided by the husband's employer)
Husband Sponsored by Wife in UAE
A wife's salary must be at least 10,000 AED for her to sponsor her husband. A wife's salary should be at least 4000 AED for her to sponsor her children (or 3000 AED with Accommodation Allowance from her company).
However, if the wife does not satisfy the qualifications, such as working in a different field, she may appeal to the committee. Please keep in mind that this matter is addressed on a case-by-case basis. You must submit all necessary papers and criteria to increase your chances of getting your visa granted.
Requirements/Documents for Spousal Visa Sponsorship
Here is a list of the documents I submitted to the DNRD when I applied for a UAE resident visa:
Application Form (Filled out at Amer Typing Center)

Certificate of Salary (in Arabic).

Certificate of Marriage (Attested by MOFA – Ministry of Foreign Affairs).

Tenancy Agreement (Attested by Ejari).

The most recent DEWA Bill.

(Attested) University Diploma (Sponsor).

Passport photocopy (Sponsor).

Photocopy of the Sponsor's Visa Page

Passport photocopy (depending on the situation).

Cancelled Dependent Visa Page (if the dependent is already in the UAE and holds a previous visa).

Sponsor's Passport Photographs
Steps Required in Attaining Spousal Visa in UAE
Fill out an application form — My husband and I went to an American typing centre to fill out an application form. This cost us 350 AED.
Document Submission and Approval at the DNRD Office — We submitted our documents to the DNRD office. We proceeded to the NDRD office near the Al Jafiliya Metro station (that building with colourful artwork outside). Our documents were checked by the staff to ensure that they were comprehensive. If everything checks out, which means your documents are accepted, you will be required to pay the applicable costs. Fees totals around 915 AED. We obtained a temporary residence permit as a result of this (red paper). This residency permit is only valid for a short period.
During this time, the dependent (my husband) was required to take a medical clearance exam within two months.
Note: Please keep in mind that the scenario will vary depending on the application. Getting authorized may be contingent on the sponsor's salary, position, and so on. That is why it is important to meet all of the standards. Nonetheless, each situation will be treated individually.
Medical Exam – We returned to the typing centre to request a Medical Exam. We paid 420 AED for the Medical test application. He was provided with the documentation he needed to show to the Dubai Health Authority (DHA) when he went for the test. My spouse went to the DHA clinic in Karama for a blood test and a chest x-ray. The medical results were sent to our house in around two business days. The results were positive and free from any infection.
Change Status Application — After obtaining the medical findings, we returned to the Typing Center to request a Status change. Because my spouse was on a "temporary residence visa," he needed the permanent resident visa stamp on his passport.
We paid 550 AED for the Status Change.
Emirates ID Application – We also applied for an Emirates ID at the same typing centre. The Emirates ID application cost us 370 AED.
Passport Stamping – I went to the DNRD office to get the visa stamped in my passport. We paid 510 AED for passport visa stamping.
Application Fees for Spousal Visa
We spent around 3,115 AED in total to acquire my spouse a three-year residency visa in the UAE. This covers the medical examination as well as the Emirates ID. Based on the method outlined above, below is a breakdown of our costs.
Application Fee: 350 AED
915 AED – DNRD fees (sticker, processing, etc.)

420 AED – Medical Examination (could be cheaper depending on the urgency of the test)

550 AED – Status change

370 AED – Emirates ID Application (The validity of the Emirates ID is determined by the duration of the visa, which in our case is three years).

510 AED — Fees for passport stamping and other services
Total Fees: 3115 AED (Please be advised that this fee is not a fixed price, there may be a change in fees without prior notice).
We were able to obtain a stamp for my spouse after going through the entire procedure. We were overjoyed when he received the stamp since it meant he wouldn't have to leave the country to change his visa status. Also, this allows us more time to locate him a better career rather than just accepting whatever offer comes his way.
It should be noted that the stamp states that my spouse is not permitted to work. Otherwise, if he gets work at a different business, he will have to change sponsors (the company will have to process it for him).
The most difficult aspect of this procedure is just obtaining all of the necessary paperwork. Check if the documents have been properly authenticated.
It took time for us since we had to seek her diploma from her institution in the Philippines, which took more than two months.
In the UAE, there are several Typing Centers. The government has permitted these typing companies to encode the details of whatever documents you are applying for in the UAE. Personal information and other contact information will be encoded by the personnel at these facilities. In our instance, we went to a Typing Center in Jafiliya, which is also close to the DNRD office.
More Tips to Know for Spousal Visa in UAE
According to our experience, the visa is not labelled as a "Husband Visa," "Wife Visa," or "Spousal Visa," but is simply labelled "Residence Visa" on the sticker.
Ensure that all requirements have been met so that you may submit everything to government personnel. If you meet all of the conditions, it will be considerably simpler for them to grant your visa.
The husband's visa application will be approved based on his wife's professional history, but this is still on a case-by-case basis. Here's a storey about a lady who funded her spouse in Dubai.
In the example of a husband financing a wife's visa, here is a post from a Pinoy blogger in Dubai — Obtaining a Husband-Sponsored visa in 60 minutes – Boy Dubai
There is a women's area in the Directorate of Residency and Foreigners Affairs (DNRD) for wives who want to sponsor their spouse, so you can get preference while getting your application quickly processed.
Our research found out that the process is similar to that of a resident sponsoring a family member (child, parent) in the UAE although the qualifications may be different.
 There are other DNRD offices in Dubai. I think there's one in Jebel Ali. We just chose the Jafiliya office because it was the closest to our home location.
Map of General Directorate of Residency and Foreigners Affairs Jafiliya – Dubai UAE
This is where we went to see the DNRD office location. A map of the area is provided below for your convenience. Al Jafiliya Metro Station is the nearest metro station (Red Line). It's immediately outside the station's exit.