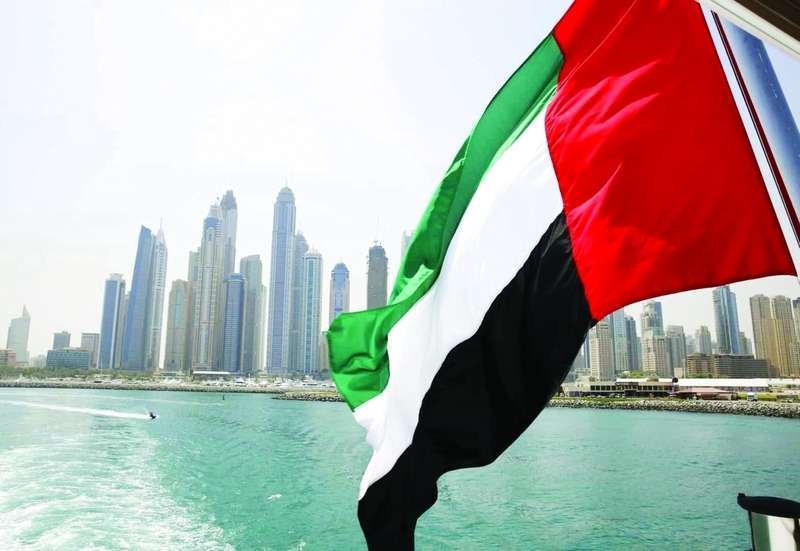 Are you interested in establishing a business in the Dubai Science Park Free Zone? The Dubai Science Biotechnology Research Park Free zone is well-known for attracting various countries from all over the world. The Dubai Research Biotechnology and Research Park (Dubai Science Park) is a biotechnology and pharmaceutical research and business park. It is based on the free zone idea.
Dubai Science Park, a subsidiary of Dubai Holding, will host the Science Biotechnology industry and facilitate government-funded R&D. Incubators, R&D labs, Science park-related educational and research institutions, manufacturers, and organizations from supporting and convergent industries can all benefit from Dubai Science Park's world-class infrastructure.
Establish Business in Dubai Science Park
The Dubai Auto Zone was founded with the goal of re-exporting automobiles to Asia and Africa, where demand continues to grow.
By providing crucial facilities, investing in infrastructure, and supporting industrial, academic, commercial, and residential initiatives, the 'Dubai Science Park' accommodates the complete life sciences value chain.
The fact that the Dubai Science Biotechnology & Research Park enables complete foreign ownership is one of its most appealing features. Our Dubai company registration experts can provide thorough information on the criteria for forming a free zone business at the Dubai Science Biotechnology and Research Park.
It also provides a one-of-a-kind business environment, complete with advanced infrastructure, support services, capital mobility, tax-free income, and simple access to many markets. To serve a growing body of research, development, manufacturing, distribution, and services, the park includes customized facilities such as bio headquarters towers, a nucleotide lab complex, and storage facilities. Pfizer, Amgen, Merck Serono, and Genzyme are among the worldwide giants supported by Dubai Science Park, which is actively creating connections and alliances with prestigious institutions, specialty hospitals, and world regulatory authorities.
Company Formation in Dubai Science Park
A unique business climate for enterprises to launch in Dubai Science Park is created by a combination of incentives. Furthermore, Dubai Science Park has already attracted important participants from the pharmaceutical and science biotechnology industries, as well as businesspeople, medication manufacturers, and industry business support services, thanks to its tax-free environment. 
Dubai Science Park Free Zone Advantages
100% foreign ownership

100% repatriation of profits

100% tax exemption

Integration is simple and formalities are kept to a minimum.

The long-term land lease provides a 50-year tax-free period for individuals, businesses, and corporations
Pharmaceuticals, food, agriculture, laboratory research, Science Biotechnology, supply and manufacture of medical equipment, Science Biotechnology, medicine, industry, environment, nutraceuticals are just a few of the industries that benefit from Free Zone's architecture. The Free zone may also register businesses that provide complementary services, such as restaurants, stores, laundry, and so on.
Services: Dubai Research Park is a structure that incorporates everything a company in the field of science and biotechnology needs to operate and expand in one location. A world-class laboratory facility with a total area of 256 000 square feet, 25 warehouses with a total size of 5 000 square feet each, offices, and development property. All structures on the free zone's land are LEED-certified (The Leadership in Energy & Environmental Design).
Dubai Science Park Research activities:
Marketing

Industrial activity

Warehousing

Import and Re-export

Consultancy
Dubai Science Park Service activities:
Community organizations
Dubai Science Park
Types of Companies
Dubai Science Park has a variety of business types:
FZ-LLC is a limited liability company (New Incorporation of a Free Zone Limited Liability Company)

A foreign company's branch

A local company's branch
Business Set Up in Dubai Science Park Free Zone
100 percent foreign ownership of capital

 Profit and capital self-distribution 

Full tax exemption for 50 years 

No customs tariffs on goods and services
Are you interested in establishing a business in the Dubai Science Park Free Zone? In Dubai Science Park, we provide company framework and registration services.
Our local advisors can assist you with starting a business in Dubai Science Park.
We are excited to do business with you!