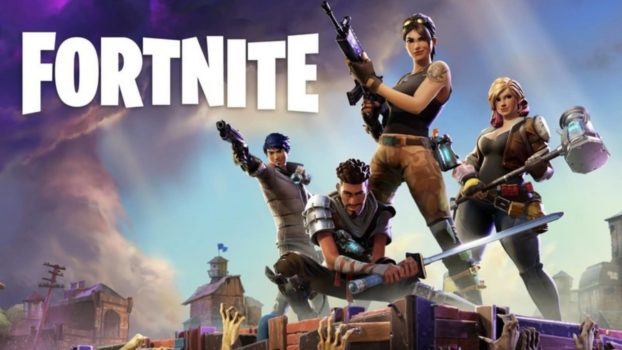 Fortnite is one of the best games in the market. People love to play it on their smartphones, PS4, and gaming computers. It has broken many records and has become the second biggest open world MMORPG  game in the world. People love to play it during their spare time. Since it is available on smartphones, people love to play it anywhere they can find time.
Let's see why this game faces stuttering problem and what you can do to stop the stuttering problem with ease on your personal computer (PC).
Fortnite Frame Drops and Lag Issues
Lower system specifications and your internet connection are the main reasons behind fortnite lagging. With these methods you will be able to avoid Fortnite Frame Drops.
Following are some of the measures in order to avoid fortnite lagging in Fortnite. This way you will be able to decrease lagging and stuttering issue in your game with ease.
Recommended Fortnite System Requirements:
First of all, make sure that your PC fulfills all recommended
system requirements. Following are the recommended system specifications:
OS: Windows 7/8/10 64-bit

Processor: Core i5 2.8 GHz

RAM: 8GB

Storage: 20 GB

Video Card: NVidia GTX 660 or AMD Radeon HD 7870




equivalent DX11 GPU
Avoid Fortnite Frame Drops
First of all make sure that you have enough space in your system to run Fortnite optimally. Focus on things that can lead to lagging and stuttering issues and try to avoid them.
Make sure that you have the latest version of Windows.

Don't forget to install the latest version of Graphic




card driver and Network driver.

Set the battery mode to High Performance if you are




playing on the laptop.
Optimize Google Chrome
Close all the unnecessary pages and Turn off hardware
acceleration to avoid resource usage by background applications.
Delete The Temporary Files:
Delete all temporary Files and empty your recycle bin.
You can also use Ccleaner to delete all the temporary files
or download free Malwarebytes in order to scan viruses.
Optimize Fortnite to Avoid Frame Drops
Open Fortnite and click on Battle Royale. Go to the settings
menu and set Windows mode to Full
Screen and frame rate limit to unlimited.
Set 3D resolution to 100% and Effects to 'low' and Shadow Off.Set Vsync and Motion Blur to Off.
Now save the settings and exit.
Download FPS pack for Fortnite
Download the FPS pack which contains all the required files to avoid the FPS dropping and improve your gaming experience.
Increase Fortnite FPS (Guide)
There is a complete tutorial on how to increase FPS of your Fortnite game using this video tutorial.
Video tutorial to increase Fortnite FPS on PC

Increase Internet Speed:
Remove reservable bandwidth and increase internet speed:
First of all, go to gpedit.msc by opening Run Command prompt and typing it. This will take you to Group policy editor.
On the left side column under computer configuration select Administrative templates. Now, on the right side, double click Network > QoS Packet Scheduler > Limit reservable bandwidth.
Select Enable and reduce the bandwidth limits percentage to 0 to remove reservable bandwidth.
Change Matchmaking Region
You can also change the matchmaking region to only get players from places that are close to you. This will reduce lag and allow you to play a better game.
First of all, click Settings within the game. Now navigate to Advanced Settings and search for Matchmaking Regions. Now, choose servers that are near to you. You can select servers from Asia, Europe, NA, Oceania and others.
With the right configuration, you will be able to reduce your ping drastically.
Set Fortnite to High Priority
Set Fornite game to high priority on PC. The process is pretty simple. Simply open the task manager, click Processes, Right click Fortnite and set the priority as high for the best FPS.
This way, PC will grant more resources to Fortnite allowing it to process information faster.
The drawback of such a way is that other applications may work slow.
You can avoid Fortnite Frame Drops problem with these hacks easily. Let us know your thoughts about the topic.
Lower Ping in Fortnite Game
You can also lower ping in Fortnite game. The best way to do this is by…
> Upgrading your internet connection is the best way to go
> Scanning the PC for virus is a better option.
> using a wired connection instead of wireless as that can lead to loss of ping during Fortnite gameplay. It also means more FPS and stuttering.
> make sure nothing is downloaded in the background. Because those applications will be eating the bandwidth of your network
> Make sure no other device is streaming video content if you have a slow internet connection. The more devices use the internet, the slower it will become.
> Check with other players. This can also be a server problem. Ask other players if they are experiencing stuttering and high FPS.