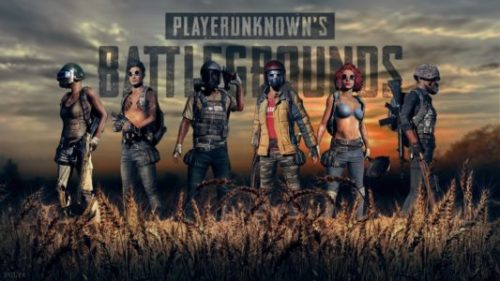 One major complaint that we often hear from PUBG users is that their smartphones lag a lot! The reason? The phones are slow, the internet connection is slow, and they are simply not able to complete the game.
Whenever they are in the plane, or in a battle the game screen stucks and they get the error 'game not responding'
So, we have decided to help these PUBG gamers by helping them choose smartphones that can run PUBG games easily.
But before we get to that, what is the standard requirement for smartphone to play PUBG online?
RAM: 2GB
Android: 5.1.1
Storage: 2GB free
Now let's see what are some of the best smartphone to play PUBG and their specifications.
Oppo A57
First in our list is Oppo A57. It is an old but decent smartphone with almost 3GB of RAM. The battery of this smartphone is a little low so you will not be able to play the PUBG game all day unless you have a decent power bank at your disposal. The smartphone has been tested with PUBG and Fortnite versions by many YouTubers and is a decent phone to play PUBG online.
Oppo A57 is currently priced at 22500 rupees.
Huawei P8 Lite
Another great smartphone to play PUBG if you live in Pakistan. It is loved by many users and it one of the fastest selling smartphones in the market. It comes with 3GB RAM and 3000mAh battery. Both are perfect for playing the game on your smartphones with ease.
Huawei P8 Lite is currently priced at 20,000 rupees.
Xiaomi Note 4
This is the finest smartphones to play PUBG and Fortnite on your smartphone if you live in Pakistan. It has the strongest processor and RAM. The RAM is 4GB and 4100mAh battery. Xiaomi is perfect for playing the game on your smartphones with ease, especially if you are a pro gamer.
Xiaomi Note 4 is currently priced at 19,000 rupees.
Huawei Honor 8
We personally like Huawei Honor 8 because of how fast it is. It has an average battery of 3000mAh. But the good thing is that it will keep your phone alive at all times even during hard battle-ridden times when you are trying to fight back in PUBG. It also has an epic camera so you can click some amazing photos. The good thing about Honor is that it won't embarrass you with PUBG lags.
Huawei Honor 8 is currently priced at 19,000 rupees.
Xiaomi Redmi Note 3
Another classic smartphone with 3GB of RAM and over 4000mAh battery power to give your PUBG experience a complete refresh. Whether you are complaining about slow speed, PUBG gaming lags or frequent disconnectivity, Redmi Note will solve all of them.
Xiaomi Redmi Note 3 is currently priced at 16,000 rupees and is one of the lowest priced smartphone to play PUBG.
In our next list, we will discuss the best smartphones to play Fortnite online. So, stay tuned.
Next, we have Redmi note 4. It is one of the most successful Redmi phones in Pakistan. Currently, available for around PKR 20K, the smartphone features a 4100mAh battery, a 5.5 inch screen display, and 2GB RAM. It is perfect for users who like to play Pubg and Fortnite type games on their smartphones but always fear that battery will die soon.
The smartphone aims to change that by bringing a sustainable battery pack. It is available with 16GB built-in memory but you can upgrade it using an SD card.
The Redmi Note 4 smartphone is available for 20,000 rupees.
If there is one smartphone that can run any game including PUBG and Fortnite, then that is Lenovo K6 power smartphone. It has a small screen size of 5 inches, but comes with 1080p HD display, and 4000 mAh battery.
It is powered by an octa-core processor that takes gaming to a whole new level. This means weather you are looking for Fortnite or PUBG smartphones, or for running powerful applications, Lenovo k6 can get the job done easily.
It is available for 18,000 rupees in the market.
While we have multiple smartphones that offer consistent performance for PUBG and fortnite type games, but what should you buy if you need a smartphone that costs low but is feature rich? You buy Lenovo Vibe K5. It is a power-packed smartphone similar to its brother Lenovo K6 Power. It mimics the same design, but where it lags behind is the memory of the smartphone. K6 Power has 3GB of RAM while Vibe K5 Plus has 2GB of RAM only. However, apart from that it has a 5.0 inches 720p display, octa-core processor and stunning 13 + 5 megapixel primary and selfie cameras.
It is available in the market for 19,000 rupees. This is one of the least expensive smartphones to play PUBG
So, which smartphone are you buying for playing PUBG? Let us know in the comments below. Also, don't forget to read about the best budget smartphones for Fortnite.