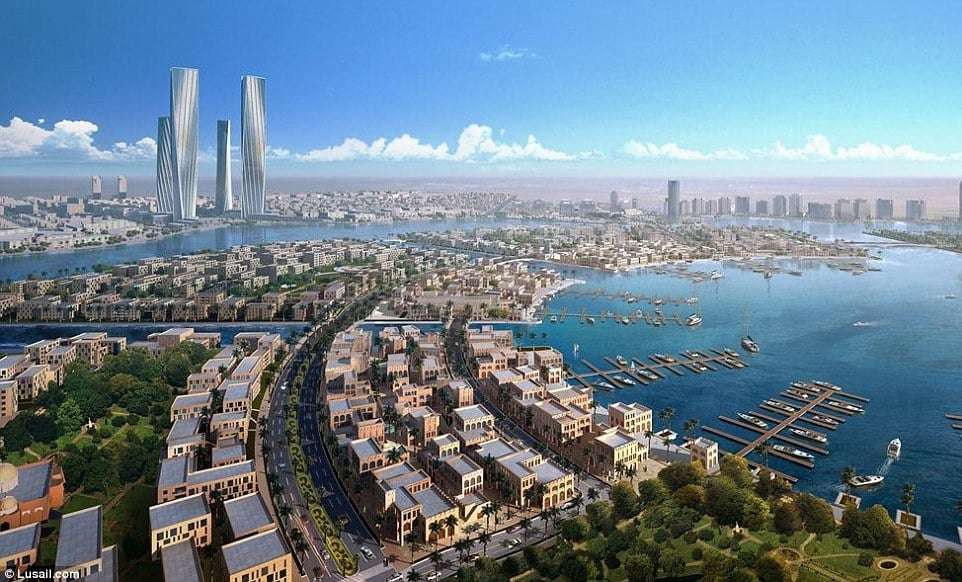 Discover the High-End Residential Areas in Dubai and Their Luxurious Features
Dubai is known for its opulence and grandeur and has become a favored destination for celebrities from around the world. With its glamorous lifestyle, stunning architecture, and luxurious amenities, Dubai offers an array of high-end residential areas that cater to the discerning tastes of the rich and the famous. 
In this article, we will cover the top five residential areas in Dubai where celebrities have decided to build their homes. We will also highlight their specific features, and discuss their approximate rent ranges.
Palm Jumeirah: 
Among the elite residential areas in Dubai, Palm Jumeirah is a coveted address for celebrities. This exclusive neighborhood offers luxury villas and apartments with breathtaking views of the Arabian Gulf. Notable celebrities who have chosen to reside on Palm Jumeirah include Cristiano Ronaldo, the Portuguese football sensation known for his time with Real Madrid and Manchester United. Ronaldo reportedly owns a luxurious apartment in this iconic palm-shaped archipelago. 
The villas often come with private beaches, swimming pools, and lush gardens. The apartments boast state-of-the-art facilities, including gymnasiums, spas, and concierge services. Rent for villas on Palm Jumeirah starts around AED 400,000 per year, while apartments can be rented for approximately AED 200,000 per year.
Emirates Hills: 
Emirates Hills, often referred to as the "Beverly Hills of Dubai," is a gated community renowned for its extravagant mansions and privacy. This prestigious neighborhood offers large villas set amidst beautifully landscaped gardens and serene lakes. While the residents' list remains private, it is rumored that prominent Bollywood celebrities, including Shah Rukh Khan, may have residences in Emirates Hills. Shah Rukh Khan, also known as the King of Bollywood, co-owns the Kolkata Knight Riders and has a strong connection with Dubai.
Each villa in Emirates Hills is a masterpiece of luxury, featuring private swimming pools, home theaters, and expansive outdoor spaces. The rent for these palatial homes typically starts around AED 1.5 million per year.
Downtown Dubai: 
Located at the heart of the city, Downtown Dubai is an urban oasis frequented by celebrities and high-profile individuals. The area is famous for the Burj Khalifa, the world's tallest building, and the Dubai Mall, one of the largest shopping destinations globally. While specific celebrity residents are not publicly disclosed, Downtown Dubai's luxurious residential towers have attracted high-profile individuals. With its glamorous allure and proximity to iconic landmarks, Downtown Dubai offers an ideal address for celebrities seeking an extravagant lifestyle.
https://pointraiser.com/check-nol-card-balance-onlineThe rent for apartments in Downtown Dubai varies depending on the size and view, ranging from AED 150,000 to AED 700,000 per year.
Jumeirah Golf Estates: 
Jumeirah Golf Estates is a residential community in Dubai that combines luxury living with championship-standard, state-of-art golf courses. While the list of celebrity residents remains largely undisclosed, it is rumored that prominent Bollywood actor Akshay Kumar owns a residence in this exclusive neighborhood.
This gated community features opulent villas overlooking the meticulously designed fairways, lush green landscapes, and serene lakes. The residences in Jumeirah Golf Estates boast contemporary architecture, private swimming pools, and world-class security. Rent for villas in this prestigious community typically starts around AED 500,000 per year.
Al Barari: 
Al Barari, meaning "wilderness" in Arabic, is an exclusive residential community in Dubai known for its lush greenery and eco-friendly environment. This tranquil oasis is a preferred choice for celebrities seeking privacy and slow-living. Its stunning villas and serene surroundings make it an ideal retreat for those seeking a peaceful haven in Dubai.
Each villa in Al Barari is meticulously crafted with top-of-the-line finishes, private swimming pools, and landscaped terraces. Celebrities seeking tranquility and privacy often choose Al Barari as their preferred address. Rent for villas in Al Barari generally starts around AED 700,000 per year.
Why are Celebrities Investing in Dubai and Why You Should Too?
Dubai has become a magnet for celebrities seeking not only a luxurious lifestyle but also lucrative investment opportunities. With its thriving economy, strategic location, and favorable business environment, Dubai has captured the attention of high-profile individuals from around the world. 
Let's explore the reasons behind celebrities investing in Dubai and why you too should consider Dubai as a prime investment destination.
Economic Stability and Growth
One of the key factors attracting celebrities to invest in Dubai is the city's robust and stable economy. Dubai focuses on sectors like tourism, real estate, finance, and trade to boost its economy and is not just dependent on oil. The city's strategic location between Europe, Asia, and Africa has made it a global business hub, attracting international companies and fostering economic growth. This stability and growth create a favorable environment for investment, providing celebrities with a secure and prosperous market for their ventures.
Tax Benefits
Dubai offers attractive tax benefits, which makes it an appealing investment destination for celebrities. The city imposes no personal income tax, capital gains tax, or inheritance tax. This favorable tax regime allows celebrities to retain a significant portion of their earnings and maximize their wealth. By investing in Dubai, individuals can enjoy the benefits of a tax-efficient environment, which can positively impact their financial position.
Lucrative Real Estate Market
Another big reason why celebrities choose Dubai as their home is the region's booming real estate market. It has always been a magnet for investors, including celebrities. Celebrities recognize the potential of investing in Dubai's real estate market, which offers attractive rental yields and opportunities for capital appreciation. Moreover, owning property in Dubai provides individuals with a prestigious address and a gateway to the city's lavish lifestyle.
Lifestyle and Luxury
Dubai's reputation as a glamorous and luxurious destination is another driving force behind celebrity investments. The city boasts world-class amenities, exquisite dining options, high-end shopping experiences, and vibrant entertainment offerings. Celebrities not only gain access to this opulent lifestyle but also become part of a vibrant social scene that attracts people from around the world. Investing in Dubai allows individuals to enjoy a cosmopolitan lifestyle that combines luxury, leisure, and cultural experiences.
Business and Entrepreneurial Opportunities
Dubai's business-friendly policies and entrepreneurial spirit have attracted celebrities looking to diversify their investments and venture into new business ventures. The city provides a supportive ecosystem for startups and a platform for global expansion. Celebrities with entrepreneurial aspirations can leverage Dubai's strong infrastructure, connectivity, and access to international markets to launch successful ventures. Furthermore, Dubai's reputation as a hub for innovation and technology makes it an attractive destination for investments in sectors like e-commerce, fintech, and digital media.
Dubai's high-end residential areas offer a haven for celebrities seeking a luxurious and cosmopolitan lifestyle. Palm Jumeirah, Emirates Hills, Downtown Dubai, Jumeirah Golf Estates, and Al Barari are sought-after neighborhoods that provide the utmost elegance, privacy, and world-class amenities. 
While specific celebrity residents are not always disclosed, rumors and sightings suggest that renowned individuals like Cristiano Ronaldo, Shah Rukh Khan, Akshay Kumar, Lindsay Lohan, Kardashians and others have chosen Dubai as their second home. These celebrities, drawn to the city's unmatched luxury and vibrant social scene, contribute to Dubai's reputation as a global celebrity hotspot.