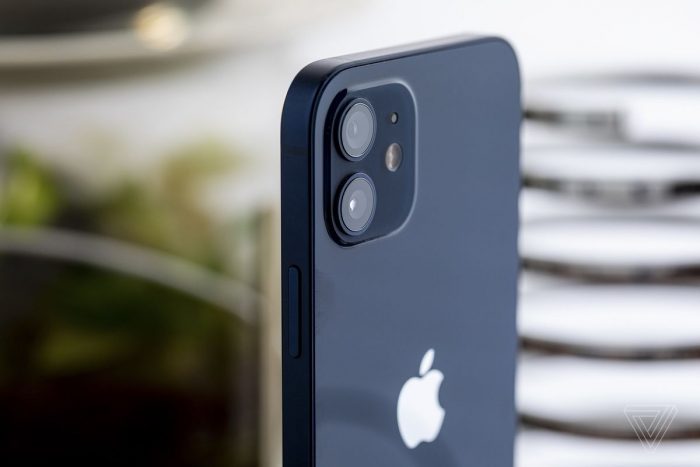 In summary:
An iPhone charger will not work. The DS4 has a tiny USB port, but the iPhone has Apple's proprietary lightning port.
But there are a couple of ways to use an iPhone charger to charge your PS4 controller. Let's learn about these ways in detail.
Make use of a USB OTG cable
On a USB OTG cable, there is a USB connector on one end, and on the other, there's a micro USB connector. This cable can be used to connect your PlayStation 4 controller to your iPhone charger.
Charging your controller from your PS4 Console using an Iphone USB cable 
Connect the controller to your PS4 system and the battery will start charging.

The system must be activated or in standby mode.

When you press and hold the PS button, the battery charge level appears on the screen.


The light bar slowly blinks orange while the machine is in rest mode. 

The LED bar turns off when the battery is fully charged.
Tips for charging PS4 controller with an iPhone
Charge the controller when the temperature is between 10 °C and 30 °C (50 °F and 86 °F), At other temperatures, you might not be able to charge the controller as efficiently.

To keep the controller working properly, you'll need to fully charge it at least once a year.

The controller's battery life varies based on how it's used and kept, as well as the environment.

When the battery is completely drained, charging the controller takes about 2 hours.

Select an option other than [Off] in (Settings) > [Power Save Settings] > [Set Features Available in Rest Mode] > [Supply Power to USB Ports] to charge when the system is in rest mode.
Charging PS4 controller with iPhone charger. Source: Lifewire
Charging your controller from a phone charger complete process
There are a few things to keep in mind when charging your PS4 controller using an iPhone charger.
You must follow specified voltage guidelines when charging your controller from an iPhone charger or you'll end up damaging your controller. 
You are advised to keep output voltage at 800ma. While a lesser voltage may work in some cases, you risk damaging your controller's battery by 'trickle charging' it, thus we can't recommend anything less than 800ma.
However, if you have a charger with a higher current rating than 800ma, it isn't a problem. This is due to the fact that your PS4 controller will only consume 800mA. When you consider that the PS4 console puts out 900ma, it's built to take a continuous stream of only what it requires. This definitely works (within reason).