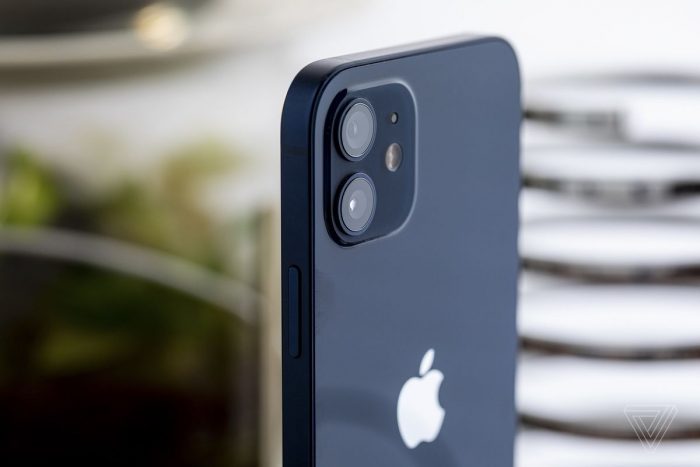 Both the iPhone and the Mac are specialized pieces of hardware designed to do certain tasks, but when combined with Apple's application, they provide a unified experience with consistent behavior regardless of whatever device you happen to be using. The following article will assist those who possess an iPhone and a Mac in connecting them to one another without needing a USB connection.
---
Is there a Way to Link iPhone to Mac Without USB?
Before you can connect your iPhone to a Mac, you must first satisfy certain conditions to create a connection between the devices successfully. You must have the following:
An iPhone running the most recent IOS version

A Mac running the most recent macOS version

An active Apple ID account

A wireless network to which both the iPhone and the Mac can connect, as well as a cellular network on the iPhone.

To set up devices, use the USB-A-to-Lightning or USB-C-to-Lightning cable that comes with your iPhone.




---
Verify that iPhone and MacBook are both signed in with same Apple ID
Your iPhone and your Mac must be signed into the same Apple account (represented by the same @iCloud.com email address) for iCloud syncing to work. This is essential because, at any given moment, iCloud is the service mediating communication between the two gadgets in question. The devices will not sync data if they are both signed into separate Apple IDs.
You'll need to sign in with the same Apple ID on both the iPhone and the Mac, regardless of the method you choose to establish the connection. Be careful to write down and keep in mind your iCloud email and Apple account password before attempting to login into an Apple device using your Apple ID.
Why Isn't Disney Plus Working On My Macbook
How To Sync iPhone To Mac Wirelessly?
Connecting an iPhone to a Mac without using a USB connection is a common practice. Both products are integrated with Apple's ecosystem, so sharing data across them is simple. Methods are provided below that may be used to link an iPhone to a Mac.
---
Using the Finder App
Connect the iPhone to the Mac. And then launch the Finder.

Click your iPhone in the Finder window under Locations, then enter your password, Touch id, or Face id to access the iPhone screen.

In the button bar, choose General.

Continue to scroll down. There is a check box under the Options header.

Check the 'Show this iPhone while connected to Wi-Fi' box.

Click the Apply button.

Remove your iPhone.




---
Using the iTunes App
Open iTunes with your iPhone connected through cable.

Click on your iPhone.

Scroll down to the Show this iPhone while on Wi-Fi check box.

Eject your iPhone. You're done. You may now sync iTunes via Wi-Fi.
Does APK Work on iOS? Find Out Here
---
Connect iPhone to Mac through Wi-Fi
On your Mac, launch the Finder program. Your iPhone should display on the left sidebar of the Finder app. If not, it will display after you choose the Locations tab. Click on your iPhone when it shows linked.

Suppose this is your first time connecting your iPhone to the Mac; select Trust in the "Trust iPhone" question that displays on the screen. Similarly, your iPhone will display a "Trust This Computer" prompt to validate your connection with the Mac. Tap on Trust to continue.

You may be required to input FaceID, TouchID, or a passcode to authorize this.

When you're finished, your iPhone will appear in the Finder. On this page, at the top, choose the General tab and tick the Show this iPhone while connected to the Wi-Fi box. Now, in the bottom right, click Apply to confirm the changes.

Once enabled, your iPhone will continue to appear in the Finder app even if its cord is disconnected from the Mac.

If your Mac and iPhone are both connected to a Wi-Fi network, you may utilize the backup or sync choices on the screen to save iPhone backups on the Mac or synchronize Mac files and content with the associated iPhone.

To sync material between your iPhone and your Mac, launch Finder and go to your iPhone under "Locations."

When your iPhone appears, go to the General tab to sync everything. Alternatively, you may choose the tab corresponding to the material you wish to sync. You may choose any of the following tabs: Music, Movies, TV Shows, Podcasts, Audiobooks, Books, Photos, and Files. When you're within the tab you've chosen, check the Sync content> onto the iPhone box at the top.

You may also back up your iPhone data to the Mac via the wireless connection between the two devices. To do so, open Finder and go to the General tab on your iPhone screen, then choose Back up all data on your iPhone to this Mac under "Backups." After you've finished making your selections, click Back Up Now to begin the backup.




---
Pair Through iCloud
Apple's iCloud is a convenient cloud storage service that can automatically upload and download the data you want to sync across your iPhone and Mac. Photos from an iPhone may be backed up to iCloud, as can contacts, calendars, notes, and any other data stored in other applications on your iPhone or Mac.
To keep your material in sync across devices, just turn on iCloud on each of them. If you set up iCloud on your iPhone and Mac, information may be exchanged between them wirelessly, regardless of whether or not they are on the same network. Follow these instructions to get iCloud up and running on your iPhone and computer.
On iPhone
The iCloud feature on an iPhone may be enabled and configured in the Settings menu.

Simply enter the Settings menu and choose the Apple ID card.

Choose iCloud from within Apple ID.

Next, you'll be able to activate iCloud for each installed program and service by toggling their respective switches.

Disabling the switch for applications and services that you don't want to sync across devices is useful if you just want to activate iCloud for certain of them.

The Keychain option allows you to sync your iPhone's passwords and other sensitive information with your Mac and other Apple devices. Click the "iCloud Keychain" option to sync your Mac and iPhone for password storage.
On Mac
Making sure your iPhone and Mac are always in sync requires turning on iCloud on macOS and choosing which functions to sync. Select Apple () > System Preferences to access these settings.

To access your Apple ID, go to the System Preferences menu.

After logging into your Apple account, choose the iCloud option from the menu on the left.

There should be an inventory of iCloud-syncable service over on the right. Simply tick the boxes next to the services and applications you want to keep in sync with your Mac.

You may be able to tailor the sync settings in certain programs to your specific needs. Click Options on the app's right side, and then follow the on-screen instructions to tweak the settings to your liking.
Where to Find Saved Audio Messages on iPhone iOS 15?
---
Use AirDrop for Connecting iPhone to Mac without USB
One way is to use a tool called AirDrop. To use AirDrop, make sure both your iPhone and Macbook are turned on and connected to the same Wi-Fi network. Swipe up from the bottom of your iPhone screen to open the Control Center. Tap the AirDrop button and select "Contacts Only" or "Everyone." On your Macbook, open a Finder window and click the AirDrop icon in the sidebar. Your iPhone should appear under "AirDropped Devices." Drag and drop files from your Macbook to your iPhone or vice versa.