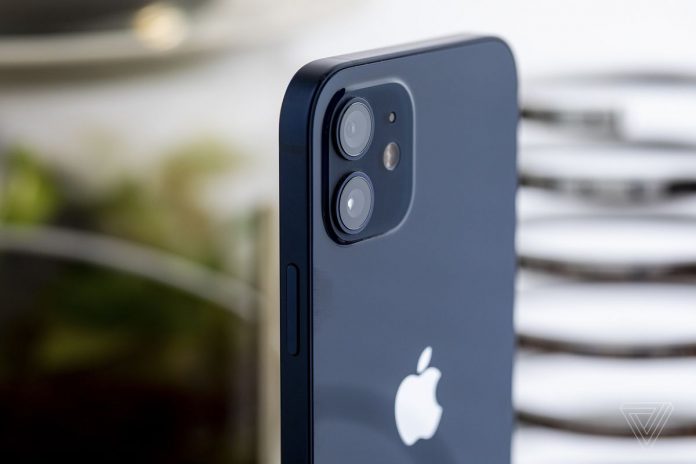 If you are looking to turn off Auto Caps (auto capitalization) option on iPhone, then this article is for you.
We have created a list of methods that can help you easily turn off the auto caps option on your iPhone or iPad. Let's see these methods below in detail.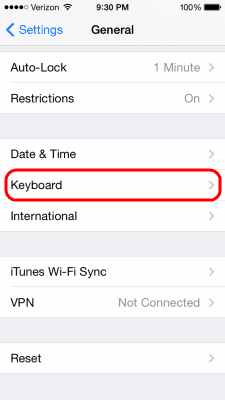 Method 1: Turn Off from Keyboard Option
First of all, select "Settings" from the Home screen on your iPad or iPhone.

Select "General" from the category option.

Now select "Keyboard" from the options available.
Now turn off the 'Auto Capitalization' option available on the page. Simply toggle it and the green button will turn gray. This means that the Auto Caps option is now turned off.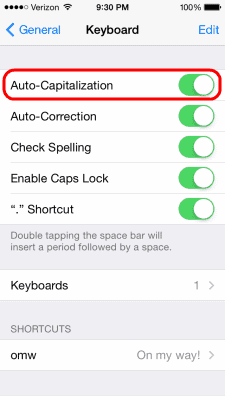 If you have an iPad and use a hardware keyboard, select "Hardware Keyboard".
Method 2: Turn Off Caps Lock on iPhone
If everything you type on your iPhone appears in capital, then you have to turn off the 'Caps Lock' option on your iPhone or iPad. This method will only work when you have the Caps Lock enabled by default.
Go to Settings > Keyboard

Now toggle the button 'Enable Caps Lock' to turn if off

When you turn off the Caps Lock button, it will automatically turn gray.
That's it.
Why Turn off Auto Caps on iPhone?
There are numerous reasons why you would wish to turn off auto caps on your iPhone or iPad device. If you don't like the iPhone adjustments, you can manually overwrite them. Same goes for the auto caps button on your iPhone or iPad device. . If you like to type without using formal writing, having auto caps enabled will cause words that should be capitalized to be corrected throughout.
One reason is that you want to make your phone's writing less official. Being too formal in a writing might cause the reader to misinterpret the content. The tone of a message can be difficult to properly understand in text, and disabling auto caps allows you complete control over how proper your writing seems.
Why Does iPhone Autocorrect Names to All Caps?
Many customers have complained about their iPhones instantly changing their names to all capitals. Apple has not provided an official explanation for this problem, which has impacted users of several versions of the iPhone's iOS operating system.
To circumvent this problem, Apple suggests disabling auto caps. Yet, several users claimed that the problem was solved once they disabled and then re-enabled auto-capitalization. Sadly, it's unclear whether Apple will ever publish an iOS update that fully settles this issue.
How to Capitalize an iPhone After Turning Off Auto Caps?
If you want to capitalize some words on your iPhone, while using Whatsapp, or while sending a message to someone, then this is what you should do.
While typing the text, press and hold the SHIFT key on your iPhone or iPad device

The text you type after pressing the SHIFT key will appear capitalized.

Now stop pressing the SHIFT key to start typing in small letters again.
Similarly, you can also turn on the 'Capital Letter' options in your iPhone.
These methods will help you turn off auto capitalization option on your iPhone and iPad once and for all. If you have another method that we don't know off, then tell it to us in the comments below.