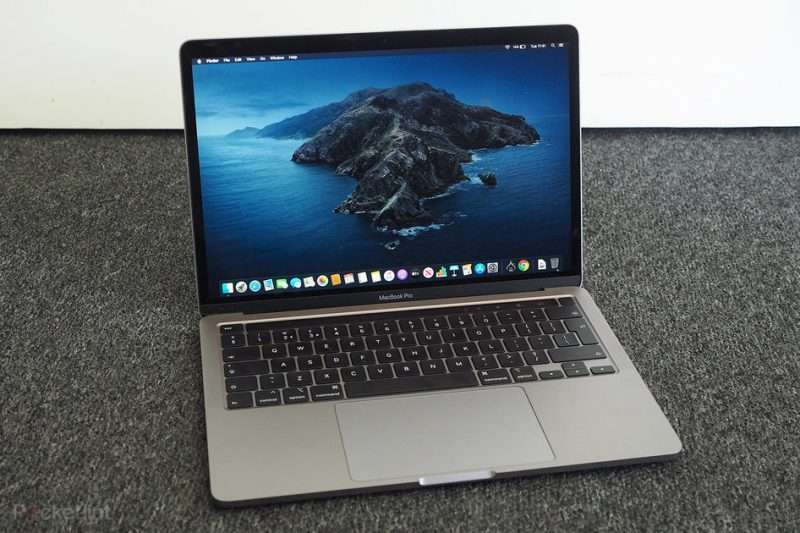 Learn to delete bookmarks on MacBook browsers: Chrome, Firefox & Safari with this simple guide.
Bookmarks in computer browsers have a bad way of piling up and becoming daunting to look at over time. While you may have saved a bookmark to make it simpler to return to your favorite websites, having too many bookmarks might actually slow you down. As a result, you may need to remove some.
We'll teach you how to erase bookmarks on a Mac in all of the major online browsers, including Safari, Google Chrome, and Mozilla Firefox.
This article will demonstrate how to erase bookmarks from several browsers on your Mac.
How To Remove Bookmarks From MacBook?
You can normally access all your stored bookmarks on your Mac by choosing Bookmarks from the menu bar, regardless of the web browser you use. You can also use this page to create and manage bookmarks.
Delete bookmarks on your Mac, on the other hand, normally requires a few additional steps. Here's how to accomplish that in each of the main Mac browsers.
Can You Close MacBook While it is Updating?
How to Delete Bookmarks from MacBook with Safari?
To delete bookmarks from Safari, click the Sidebar button in the upper-left corner of the window, then Bookmarks, then Control-click the bookmark you want to delete and pick Delete from the action menu.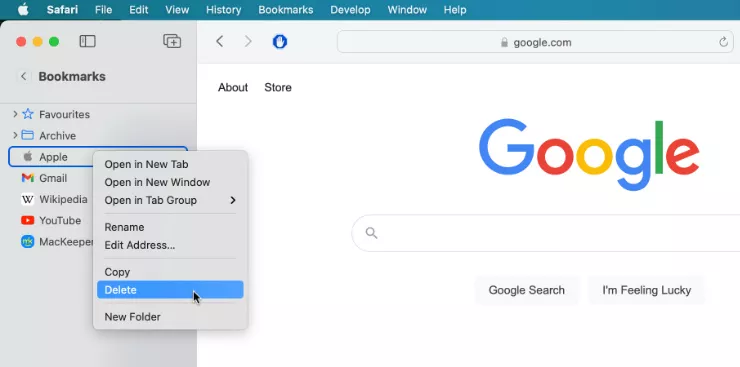 The bookmark will instantly be removed from the list. For more information on how to delete bookmarks from MacBook, see the guide provided by Apple Support.
How to Share Location From Macbook Instead of iPhone?
How To Delete Bookmark from MacBook with Google Chrome?
If you prefer Chrome to Safari – and it's widely regarded as the greatest browser on Mac, so you're not alone – you may erase bookmarks in the same way.
To remove a bookmark from Google Chrome on Mac, go to Bookmarks > Bookmark Manager in the menu bar (you can also find this option in the More menu). Locate the bookmark you wish to remove, then click the More button to the right and choose Delete from the popup menu.
Can You Play Overwatch On MacBook? Find Out
How to Delete Bookmark From MacBook with Mozilla Firefox?
In Mozilla Firefox, there are two simple methods to erase a bookmark. The simplest method is to open the page you wish to delete, then click the Star button in the URL bar and choose Remove Bookmark from the popup window.
The second method for deleting Firefox bookmarks on Mac begins by launching the Menu by clicking the three horizontal lines. Now, go to Bookmarks, locate the appropriate bookmark in the list, Control-click it, and choose Delete Bookmark from the action menu.
How To Unblock Contact Number On MacBook?
How to Delete Bookmark From Opera Browser on MacBook?
The process to delete bookmarks from MacBook on Opera browser is easy.
Whenever a bookmark is shown in a browser window, you can edit it from the address bar.
Right click on Bookmark and select delete the file from MacBook.
Right-clicking a bookmark in the Bookmarks bar and selecting "Move to Trash" will remove it from the Opera browser on MacBook.
Video to Delete Bookmarks on MacBook
This guided video will explain how you can easily remove or delete Bookmarks from your MacBook.
Why Delete Bookmarks from MacBook?
Unfortunately, bookmarks in browsers tend to grow with time, making the list unmanageable and difficult to navigate. Although you may have bookmarked a page in the hopes of speeding up future visits to that page, an excessive number of bookmarks might actually cause a slowdown. That's why it's possible you'll have to cut down.
You can make your Mac more manageable in more ways than one by deleting outdated bookmarks. Over time, your Mac may accumulate unnecessary files, programs, and downloads.
How to View Bookmarks in MacBook?
To access your bookmarks in Safari for MacBook, click the Sidebar icon in the toolbar.
Just type the name of the bookmark into the sidebar's top search box.
The search bar may not be immediately visible.
On Opera/Firefox/Chrome:
You can view the bookmarks on MacBook by going to Settings > Bookmarks.
This will show you the complete list of Bookmarks available on your MacBook.
How to Edit bookmarks on MacBook?
To access your bookmarks in MacBook, Go to Safari browser. Or any other browser that is installed on your MacBook.
Click the Sidebar icon in the toolbar.
Move a bookmarked page or a folder by dragging it to a new storage bin.
Option-drag a bookmark to duplicate it.
Control-clicking a bookmarks folder in the sidebar and selecting Sort By > Name or Sort By > Address will sort the bookmarks within that folder. Its URL is the address of the website.
How To Authorize Apple Tv On MacBook?