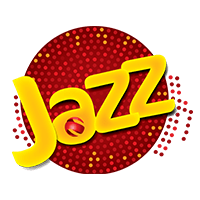 In this article we will discuss how you can easily Block Number on Mobilink. If you are tired of unwanted calls and SMS Messages then this is your chance to easily Block unwanted calls and messages with Jazz Call & SMS Blocker. By blocking the numbers you can get rid of unwanted callers.
How to Block Incoming Call and SMS on Jazz?
You just have to Dial *420# from your Jazz mobile and get rid of unwanted callers.
Jazz charges a little amount. In this case, the block service charges are 0.99 including tax per day.
You can add 50 numbers to the block list. This means if you want to add more numbers to the Jazz call and SMS block list, you will have to delete the previous numbers.
Make sure you only add 50 numbers at max. If you add more than 50 numbers, the list will automatically replace the last number in the list.
To start the Jazz Call and SMS Block Code 2019 Dial Dial *420# and subscribe to the number.
Price for Jazz Call and SMS block feature is: Rs 0.99 per day (Incl.Tax)
Subscription charges are 0.99 PKR
Dialing code: *420#
Features of Jazz SMS and Incoming Call Block:
– Add number to Blacklist
– Check number in Blacklist
– Remove Number
– Unsubscribe
– Change Blacklist Tone
– Call Blacklist History
– View Blacklist
Note: The Jazz incoming call block service has a limit of 50 numbers per sim.
If you think that unwanted number is continuously bugging you, then text sender's number to 9000.
The format should be: NUMBER (SPACE) message to 9000 (PTA)
How to Use Jazz Incoming Call Block Service?
You will have to dial *420# from your smartphone. You will be charged 1PKR for the service. You can block almost 50 people at once.
Jazz SIM Call Block Karney ka tarika?
Jazz SIM call block karna intehai asan hai. Srf ap *420# yeh number milain or 50 numbers ko block krain. Ap ko 1PKR denay ho gay for blocking incoming jazz calls.