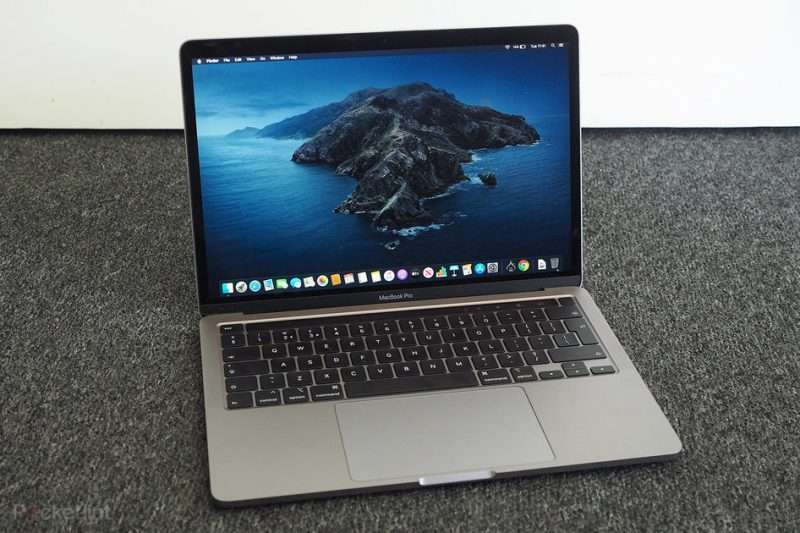 Several people have reported that the sound level on the Mac is too low. Furthermore, users have reported that the speakers (built-in or external) or headphones they are using are not loud enough, even when the volume limit is set to the highest output level. This article outlines a step-by-step procedure for repairing and increasing the sound loudness. This page applies to MacBooks and Mac desktop computers.
This article is for you if you are having problems hearing any noises on your Mac when playing sound via speakers (built-in or external) or headphones. Please attempt these actions in the sequence listed. After completing each step, check the Mac volume to verify whether the issue has been resolved:
If Your MacBook Volume is Low. Try These:
Simply restart your computer. You may restart your Mac by selecting Apple > Restart.
Update your Mac to the most recent macOS version. Go to System Preferences > Software Update to do so.
To check whether it makes a difference, close all applications. You may close all applications at once.
If you're utilizing Bluetooth equipment (such as speakers or headphones), ensure Bluetooth is turned on on your Mac.
If you have external speakers, try cleaning them.
How to Check Mobile & Data Balance in Friendi?
Second, Check Your Settings
The first step is to go over these fundamentals. For instance, there might be a setting that has to be altered.

If you're having this issue when using a certain program, ensure the volume isn't turned down or muted since some applications have their own audio and/or video volume settings.

If you're having this issue with external speakers, ensure they're switched on and properly connected. Check that the speaker wire is firmly inserted into your Mac's "audio out port." If it's a USB device, be sure you plug it into a USB port. Check that the volume is cranked up or appropriately adjusted if they have a volume control knob or control.

Go to System Preferences, then Sound, and finally Output on your Mac. Then make certain that: 
Mute is not enabled.

The output volume is enough. You may wish to set the slider to 50-75% of its maximum range.

Ascertain that the proper sound device is chosen. Select a suitable device, such as iMac Speakers, Internal Speakers, your external speakers, Display Audio, or USB speakers, depending on how you wish to listen.
How to Find My Turk Telekom Number in Turkey?
What to Do If MacBook Pro Volume Suddenly Becomes Low?
There are a few things you can do if your MacBook Pro's volume suddenly becomes low:
1. Check your system preferences to make sure the volume is turned up all the way.
2. If you are using headphones, make sure they are plugged in all the way and that the volume is turned up on them as well.
3. Try restarting your MacBook Pro to see if that fixes the problem.
4. If none of the above works, you may need to reset your PRAM or NVRAM.
How To Access The Dark Web on iOS?
Why is Your Mac volume so low after AirPods?
There are a few reasons why your Mac volume might be low after connecting AirPods:
1. The AirPods might not be connected properly.
2. The AirPods might be low on battery.
3. The AirPods might be muted.
4. The volume on your Mac might be set to a low level.
5. The sound quality of the AirPods might be poor.
Is Mac Volume Low after Disconnecting Airpods?
There are a few possible explanations for why your Mac's volume might be low after disconnecting your AirPods:
1. It could be that your AirPods were previously connected to a different device that had its volume set to a lower level.
2. Another possibility is that the AirPods themselves are not outputting sound at a high enough volume. To check this, go to the Volume control in the menu bar and make sure that the AirPods are selected as the output device. If they are, then adjust the volume slider to see if that makes a difference.
3. Finally, it's also possible that there is something wrong with the connection between your AirPods and your Mac. To check this, go to the Bluetooth control panel and make sure that the AirPods are disconnected. If not, try disconnecting them again.