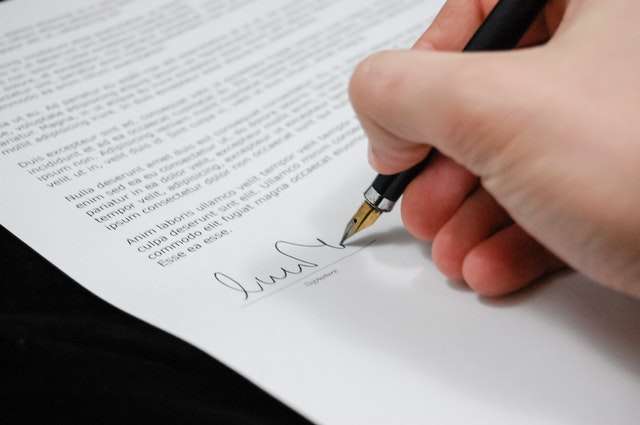 What is the procedure for having your educational certificates certified in Dubai?
If you want to apply for a job or want to get into a recognized university for higher education, you will need to have your education certificate attestation in Dubai. The procedure verifies that your diplomas and certificates are legitimate and legal. One of the most important work criteria in the UAE is having properly authenticated documents. Along with your application for higher education, you'll need to submit attested documents.
Process for Educational Certificates Attestation Dubai
It's simple to follow the process step by step and get things done once you understand it. This article will walk you through the entire process of attestation of educational certificates in Dubai. Even if you don't require this information right now, it may come in handy in the future.
Attestation of Education Certificates in Dubai
Certificates issued by UAE-based institutions
For both locals and expats, the UAE Ministry of Foreign Affairs and International Cooperation provides attestation services for certifications granted by UAE-based institutes.
Residents can get these services at Customer Happiness Centers all around the UAE. Medical, marriage, divorce, contract, and power of attorney paperwork can all be certified in addition to educational records.
The process of having your educational certificates certified in Dubai has recently been simplified. You can register as an individual or a company on the official MoFAIC website. The procedure is straightforward.
You can begin an attestation application once you've logged in. A new form will open, requesting pertinent information about your application. Fill out the form, attach a scanned copy of the document to be attested, and choose an attestation body.
The amount of the charge is determined by the type of document and the attestation body. The final step is to have the original paperwork attested at the Customer Happiness Centre. You can do it in person or have someone else do it for you.
Foreign Institute Educational Certificates Attestation in Dubai
You should ideally have your certificates certified before arriving in Dubai. If that period has passed, however, there are two options for having educational certificates certified in Dubai. You may either hand it over to an agency in the UAE and have them do the work for you, or you can do it yourself. Although agencies charge for their services, you are spared the inconvenience and the chances of making a mistake are reduced.
If you prefer to do the attestation yourself, take the following steps:
Take the original as well as a copy of the document to the appropriate authority in the nation where the degree was issued. If you hold a degree from the United Kingdom, for example, you must travel to the British Council Dubai, which is located on Tariq Bin Ziyad Street in Bur Dubai. You can contact the institute directly for degrees issued by US institutions, as most of them offer notary services. In about two weeks, the certificate's authenticity is confirmed by the appropriate authority.

Once you have the stamp and signature from the British Council Dubai, you must courier the attested document to the Foreign & Commonwealth Office in Milton Keynes, United Kingdom. In the United States, the attestation process is handled by the US Department of State Authentications office, so the document must be sent to their address.

The paperwork must then be sent to the UAE Embassy in London or Washington, DC in the third stage.

The signed and sealed paper must then be delivered to the Ministry of Foreign Affairs (MOFA) in Dubai. If everything is in order, the Ministry will issue you an attested document. 

Steps one and two will be different for other countries. The majority of countries have attestation departments. Citizens can get their documents authenticated with the help of local authorities or institutes. If you want your certifications from India or Pakistan attested in the UAE, the best course of action is to send them to the appropriate bodies in those countries and then have them attested by MOFA. Alternatively, there are numerous agencies in Dubai that provide degree certificate attestation.
FAQS about Attested Educational Certificates in Dubai
What are the locations of the Customer Happiness Centers in Dubai?
In Dubai, you can get your education certificates attested at one of four Customer Happiness Centres.
2 Baniyas Road, Dubai, MoFAIC branch office

Baniyas Road, Deira Dubai, Dubai Chamber of Commerce and Industry

Al Tawar Center, located on Al Nahda Road in Dubai.

Al Safa 2, Dubai Al Manara Centre, Sheikh Zayed Road.
What are the operating hours for Dubai's Customer Happiness Centres?
From Sunday to Thursday, all Customer Happiness Centers are open from 8:00 a.m. to 3:00 p.m. Furthermore, the MoFAIC Branch Office is open from 10:00 a.m. to 1:00 p.m. on Saturday.
How do I get in touch with the Customer Happiness Centers in Dubai?
You can reach them by dialing 80044444.
Our blog on how to have your education certificates certified in Dubai is now complete. Because the majority of the work is now done online, the procedure has become much more straightforward. This is in keeping with the UAE government's goal of making government services more resident-friendly.