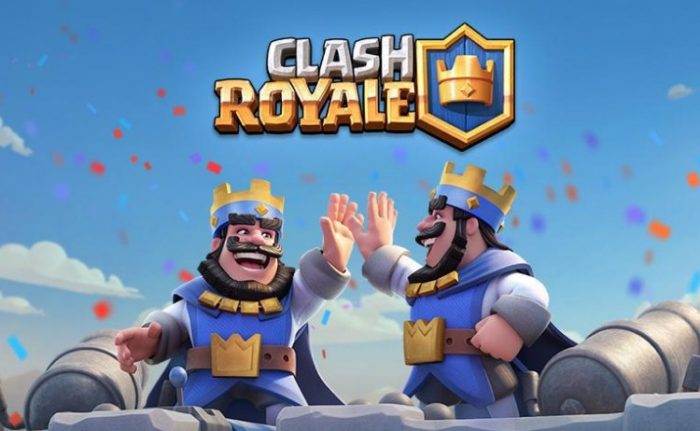 Being an online head-to-head social game, Clash Royale involves the interaction of people with each other. This interaction is generally fun and exciting most of the time but sometimes, people tend to cross that fine line between fun and humiliation. 
If you encounter any creep across your Clash Royale tournaments that makes you uncomfortable in any way, you can always report that person. Supercell (the developer of Clash Royale) is very active in these matters and takes considerable actions against abusive or creepy people. On Clash Royale. 
The support group of Supercell makes Reporting, blocking, or denouncing any person in Clash Royale extremely easy. There are dozens of cases where the developer banned people for improper conversation or inappropriate behavior. 
Denounce or Block Someone on Clash Royale
For reporting of an offensive player, you can follow the below-mentioned steps :
Once you make sure that the player is trying to invade your comfort zone in any way, you can report him to Supercell.

Go to the offensive person's Clash Royale profile and then click on the person's name.

You will see a "Report" option there. 

Click this report option and wait.

The reporting process will take a while as the developer end is always busy due to too many reports per day.

After your report submission, the game developers will review your report and the moderator will go through your chat details to make sure if your report request is authentic. 

After verification, the abusive person will be banned within 48 hours of your report request. 
Kick Players and Set Clans to Private
In some cases, players on Clash Royale will keep coming back and you can't do anything about that. If you are the admin/moderator of the clan, then simply kick the offensive player out and set the clan to private.
Tip for Kicking Out Offensive Players from Clash Royale Clans:
You will need to make sure that the person doesn't have an elder or a coleader friend. Otherwise, that person would invite him again. So, if an irritating player is making problems for you, then simply kick him and his friend out at the same time.
Report an offensive player & other problems in Clash Royale
You can also block the person from Clash Royale by going on the "Help and Support" option in your settings. Once you open the settings, you will see a blue-colored option at the bottom saying "Help and Support". This leads to a window with multiple options and a dialogue box icon on the top right corner. Click on this dialogue box to open up an email window. Here you can type your problem and email it to the game developers for further action. 
How to Turn the Profanity Filter on Clash Royale?
Another option to get rid of inadequate people with offensive language on online chat in Clash Royale is turning on the profanity filter.  
The filter is present in the settings and to turn it on the user has to go to the settings and then turn on the " profanity filter". The system will automatically detect any abusive language and the offensive words or phrases will be censored.