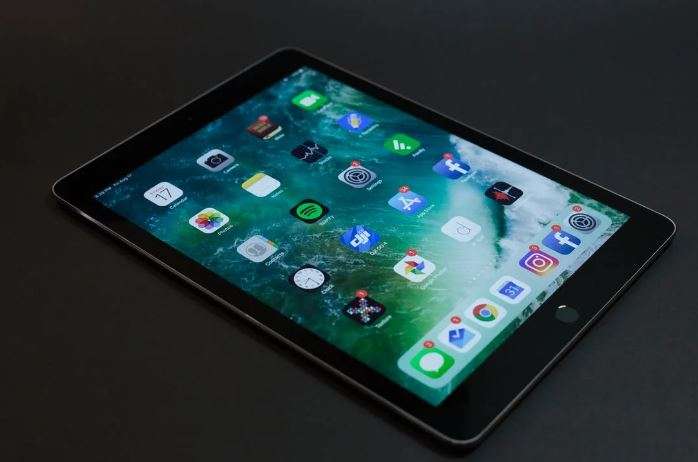 Learn How to Connect Locked iPad to WiFi in this article. Many times you forget the password of your iPhone or iPad. How will you connect to the internet in that case? That is a huge problem for most people and we have tried to answer a solution here.
Solution: Connect to Wifi with Forgotten Password of iPhone
Most wireless routers contain the Wi-Fi Protected Setup connection capability, which enables wireless devices to connect with just the push of a button. For an iPad or other Wi-Fi-enabled device to connect without a password, you must physically have access to the wireless access point or router you are using. The WPS technology needs the device to be at the connection key prompt and will authenticate the device when a tiny button is pushed on the router or access point.
Here is a complete list of steps that you can use to connect your locked iPad to Wifi device.
Step1:
Look for the router or access point physically or ask the network administrator where it is located to find it on the network.
Step2:
If the Wi-Fi feature isn't currently on, tap "Settings" then "Wi-Fi" and then turn it on.
Step3:
To connect, tap the desired wifi signal's name. Tap "Other" and enter the network name and security type if the specific signal cannot be displayed because it is a closed network. At the password prompt, leave the iPad alone.
Step4:
To enable password-free communication between the iPad and the wireless network or access point, press the WPS button on the device. The iPad will connect, and the router or access point's settings will be retained on both devices.
Step5:
If the WPS button isn't working, modify the "WPS" settings on the router or access point to enable the capability. You can do this by using the Web browser on a machine that is already connected.
How to Unlock Your Locked iPad When It Says "Connect to iTunes"
A lot of business owners are utilizing iPads to gather information from customers at trade exhibitions, during out-of-office visits, and even while they are working in the office to meet certain meeting requirements, such as making presentations. If someone repeatedly used the wrong password, the iPad might become unusable. The iPad is protected against possible thieves with this feature, but if you can't rapidly open it, it may interfere with your workday. There are a few methods for unlocking and resetting iPad features.
Reset from iTunes
With the use of a USB cable, join your iPad to your computer. Open iTunes on your computer and look for your device in the upper right-hand corner. When you choose your device, the screens displays two choices: Back Up Now and Restore Backup. Choose Back Up Now if you've never backed up your iPad or if it's been a while. The iPad should now be synced to iTunes. The password must be entered on your iPad as the initial step in the syncing process. You can continue with the backup if you know your password, or you can cancel it and continue using your device. The iPad has been successfully reset.
Select Restore Backup if you can't sync your iPad because it's disabled. You must have already backed up your iPad for this to work. To recover as much of your data as possible, including photographs, files, and downloads, choose the most recent backup you have when you Restore Backup. While the data goes from the computer to the iPad during the recovery procedure.
Password Recovery on iPhone without using iTunes
If you've never synced with iTunes, you can still enable the iPad, but since you don't have a backup, you might not be able to restore all of your data to the device. Sync your iPad with an iTunes-equipped PC. Hold the Home and Power buttons simultaneously until the Apple logo appears to perform a Force Restart when the device is connected via USB port.
You are given the option to Restore or Update after a little while. To improve your chances of keeping your data up to date, try updating. It is possible that you will need to choose Restore if the iPad is disabled. The device's factory default settings are reinstated through this technique. This process takes at least 15 minutes to finish. The device needs to be configured once more. You should be able to reload all necessary apps onto the iPad to use, but you won't have your data restored, as long as you know your iTunes password.
A hard reset will typically fix the issue if your iPad is simply frozen and not responding to your taps rather than being locked.