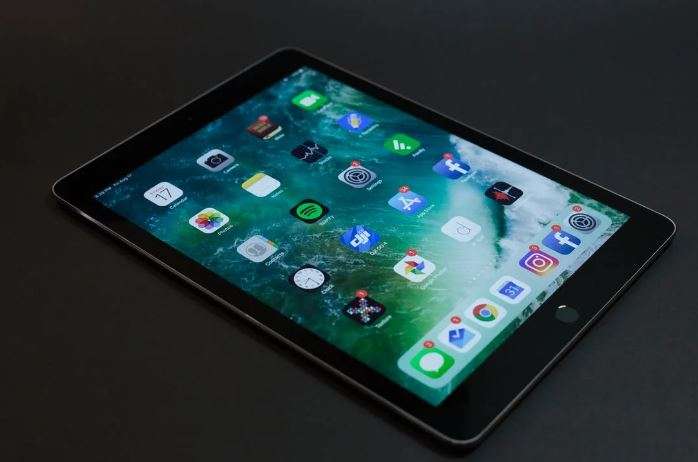 Google Docs is a popular and convenient tool for document creation. If you have an iPhone or iPad, you can effortlessly access and manage your papers while on the move. Google Docs allows you to convert DOCX files to PDF format, even though the default format for documents is DOCX. You can quickly save a report, résumé, business proposal, or letter as a PDF file if you are creating it. It will be useful due to the fact that PDF files cannot be edited easily. Therefore, this instruction will examine in detail how to save a Google Doc as PDF on an iPhone or iPad.
Learn how to save a Google Doc as a PDF file on an iPhone or iPad
When you close a Google Doc, it is automatically saved to Google Drive. Google Docs is typically used on a computer because it is easier to type and save documents. Using Google Docs on an iPhone or iPad presents an entirely different set of challenges.
On the iPhone, there are numerous ways to access Google Docs. You can use a web browser to access your Google accounts and run Google Docs, or you can download the free Google Docs app from the App Store. In the following sections, we explained how to save a Google Doc as a PDF on an iPhone or iPad.
How to save a Google Doc as PDF on an iPhone
Launch the Google Docs app and sign in with your Gmail account if you're a first-time user.

Then, you can initiate a new Google Doc file by tapping "Plus +." Or you could open a previously saved DOC file.

After making modifications or adding new information (if necessary), hit the "three dots" icon in the upper-right corner of the screen.

Select the "Share and export" option next.

Then select the "Email a copy" option.

Then, you will be given the choice to select the file format. Select "PDF" and press "OK"

Then, a sharing option appears, from which you may send the image to someone or store it to your iPhone by tapping "Save to Files."
Here's how to use the print function on an iPhone or iPad to convert a Google Doc to a PDF:
Launch Google Documents.

Next, open an existing DOC file or touch "Plus +" to create a new document.

If required, make changes or add new information, and then tap the "three dots" icon in the upper-right corner of the screen.

Then, select "Share & export" from the menu of options.

Then press "Print" to access Print Options.

On the "Print Options" screen, zoom in on the print preview of your DOC file using the mouse wheel.

Your Google Doc file has now been converted to PDF format.

Then, press the "Share" icon in the bottom-left corner to share with other apps or "Store to Files" to save to your iPhone.
---
How to convert a Google Doc to PDF format on your PC
Downloading Google Docs as a PDF is also easier when using a Mac or PC.

Sign in to your Google account and launch a Google Doc. It may be either a brand-new or an old DOC file.

Click the File menu situated in the upper-left corner of the screen once you have finished your work. 

Select the Download option, and you will be presented with numerous file format options.

Select the PDF document (.pdf) option afterwards, and a PDF version of your paper will be downloaded to your computer.
 Thus, this is how to convert a Google Doc to PDF format.
---
How to send a Google Doc as a PDF via email using your PC
You can instantly email your documents as PDF files from Google Docs. The procedure is rather basic. 
Simply launch your Google Doc and select the File menu.

Select Email followed by the Email this file option. You must enter the recipient's email address, the topic of the message, and the message in a pop-up email box.

You also have the opportunity to choose the format of your document, which is often PDF, but if it's not there, you can choose it from the list of available formats.

Then, click the Send button to forward your email.
---
Can you save a Google Doc as a file on iPhone?
You may begin by launching the Google Docs app on your iOS device and clicking on the document you want to export. Tap the three-dot symbol in the upper right corner of the display once you're in the document. Tap "Share & export" in the following drop-down menu.
---
How do I save a Google Doc to my iPhone home screen?
Make a shortcut to the file on your Android phone's home screen by storing it in Google Drive, then accessing it from Drive on your phone through "Add to Home Screen." The "Available Offline" option should also be checked to ensure that its file shortcut runs even if you are not inside the coverage area.