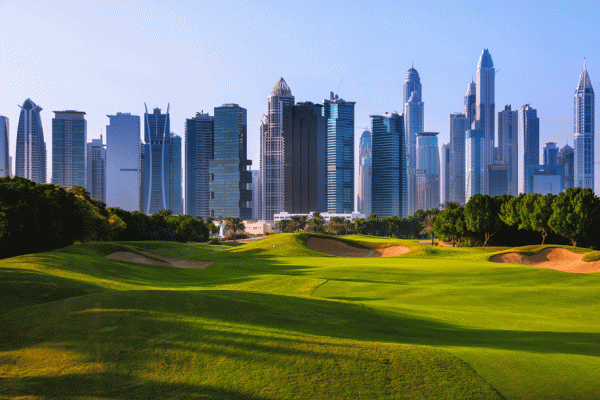 Stay connected with the best Wi-Fi plans in Dubai. Get amazing offers on 3G/4G internet packages for all your data needs. Enjoy fast and reliable internet with our competitively priced plans.
Have you recently relocated to Dubai and wish to establish an internet connection at home? Should you stick with your current plan or switch to a different provider? Here is a rundown of the many internet plans available in Dubai, so you can choose the one that's right for you.
All About Dubai Wifi Internet Packages For Home Users
When it comes to picking Dubai internet packages for home, people may check out the plans provided by the two prominent service providers: Etisalat and du.
Etisalat offers a variety of residential internet packages, from a simple broadband connection (Al Shamil) to a bundle (eLife) that includes a landline and cable television in addition to internet access. Likewise, du home internet services vary from Talk & Surf to Talk, Surf & Watch.
You may simply visit your closest Etisalat or du service location to sign up for Dubai internet packages.
It takes up to a week to be approved for residential internet services in Dubai, and you need to be a resident there. Du requires its residential internet users to be 21 or older. Customers under the age of 21 who have an adult responsible for their account sign a Notice of Consent (NOC).
Qatar Smart City: Development, Facts, & Project Plan
Subscribing To Dubai's Wifi & Internet Services
For Etisalat internet packages, you need to visit a service center to complete an application form, or you can just download it from the official website. Go to the 'Support' website, scroll to the 'Personal' tab, and you will discover online application forms for setting up an internet connection at home.
You may also subscribe to du packages through the internet or at a local service center. After choosing your country and plan, you'll be sent to a web form to fill out.
Documents necessary to subscribe for Etisalat packages and du net packages include:
Valid UAE residency visa

Emirates ID
You also need to send copies of the residence visa and Emirates ID.
In the case of du, you will also need your Ejari tenancy contract or ownership document that contains your name and address. If you are not obtaining the subscription under your name, you need to receive an authorization letter from the individual buying the subscription along with their Emirates ID.
Once you submit these papers and pay the installation costs at the service facility, you may anticipate your home internet connection to be operational within seven days.
Ooredoo Qatar TV Channels – See Complete List
Dubai Wifi Home Internet Prices
In Dubai, a basic residential internet subscription may cost up to AED 300 per month. If you want 500 Mbps download speeds, you must subscribe to a premium subscription, which might cost up to AED 1,000. In this day and age, most people have access to either a broadband connection or a hybrid service that combines the internet and television.
How to Check Mobile & Data Balance in Friendi?
Home internet package prices might also assist you in evaluating the cost of living in Dubai.
Etisalat
The following are the Etisalat eLife packages:
AED 299 per month for 10 Mbps

AED 399 per month for 20 Mbps

AED 599 per month for 50 Mbps
You must purchase eLife premium packages for better internet download speeds, which are priced as follows:
100 Mbps (AED 999) (AED 999)

500 Mbps (AED 2,999) (AED 2,999)
Etisalat Wi-Fi service for the full house is available for an extra AED 29.
Please keep in mind that these monthly fees do not include the 5% VAT. Also, the installation fees of AED 199 are added to the total regardless of which package you buy. While upgrades are free, there is an AED 100 downgrading fee if you choose a lesser plan. Other fees include AED 150 for relocating your connection and AED 150 for a technician visit.
Du
The following are the du home internet packages:
Home Starter 250 Mbps (AED 389 per month)

Home Basic 500 Mbps (AED 499 per month)

Home Advanced 600 Mbps (AED 599 per month)

Home Ultimate 800 Mbps (AED 1,099 per month)
Customers get a Wi-Fi router, hundreds of TV channels, and free calls to UAE landlines with du packages.
The du home internet pricing, like Etisalat packages, are excluding of VAT, taxes, and other expenses. These include AED 200 for activation and AED 150 for the TV box deposit. The second is refundable.
Unless you log in during this period, the payment cycle begins 21 days after your application, and invoices are paid monthly.
The minimum plan duration is 24 months. If you terminate your membership within this time, you must additionally pay AED 500 in exit fees if you quit within the first year. If you cancel after one year of service, the departure fee is reduced to AED 250.
How to Find My Turk Telekom Number in Turkey?
What is the cheapest Wi-Fi plan in Dubai?
The cheapest Wi–Fi plan in Dubai is offered by Virgin Mobile. It offers a plan for just 180 AED per month with a speed of 50 Mbps, unlimited data and free installation. The plan includes a free Wi–Fi router and a 24–month contract. It is the cheapest plan in the market and offers great value for money. Other operators such as du and Etisalat offer plans at slightly higher prices but with more features. du offers a plan for 199 AED per month with a speed of 200 Mbps and unlimited data. Etisalat's plan for 199 AED per month offers a speed of 500 Mbps, unlimited data and free installation. All these plans are great value for money and offer good speeds at affordable prices.