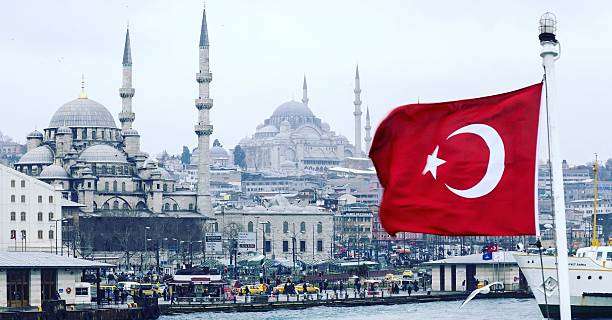 Here is a list of Turkish mobile companies that operate their services in Turkey. If you are looking to travel to Turkey, then you will need a list of mobile phone companies that operate in the area.
Range of Turkish Mobile Phone Operators
Turkcell (900 Mhz, largest) 

Vodafone (900 Mhz, second largest)

Türk Telekom (900 Mhz, third-largest) 

Turkey's mobile (cell) phone operator (1800 Mhz, formerly Avea)
All of them also provide 2G GPRS/EDGE, 3G (W-CDMA, 2100 Mhz), and 4G LTE (also known as 4.5G LTE) services.
List of Turkey Mobile Companies & Service Providers
See more details about the Turkey mobile phone service providers.
Turkcell
Except for occasional relatively tiny dead spots in a few isolated and/or mountainous places in Turkey's eastern region, Turkcell's coverage is the greatest in the country. Before you go to the shop, think about how many call minutes, SMS text messages, and Internet Megabytes or Gigabytes you'll need, and then ask a cashier for a plan that meets your demands.
Vodafone
Vodafone, which has 22 percent of Turkey's mobile phone customers, has decent coverage in towns and cities with populations more than 10,000, but the least comprehensive coverage of the three carriers. It has a nice vacation package for foreign travelers.
Türk Telekom
With 17 percent of Turkey's mobile phone customers, Türk Telekom has significant coverage across the country. You're unlikely to come across any significant locations without coverage during your trip. For overseas travelers, TT has some of the most affordable roaming options.
Coverage
Here's a coverage map showing Turkcell's coverage; note the few white spots (no coverage) in remote areas of the east:
Company Websites
Although there is an English-language section on the Turkcell website about roaming, it is only marginally informative. Türk Telekom is a step forward, yet it still falls short. Vodafone's website contains useful information about their roaming and visitor-SIM services.
A Mobile Wifi Hotspot is one of the simplest solutions to the communication problem.
Where to Buy SIM Cards of Turkey Mobile Operators?
You can buy the Turkey mobile phone operator SIM cards from airports or from any mobile phone shop. There are many Kiosks available in Turkey malls where you can also get Turkish mobile phone SIM cards.