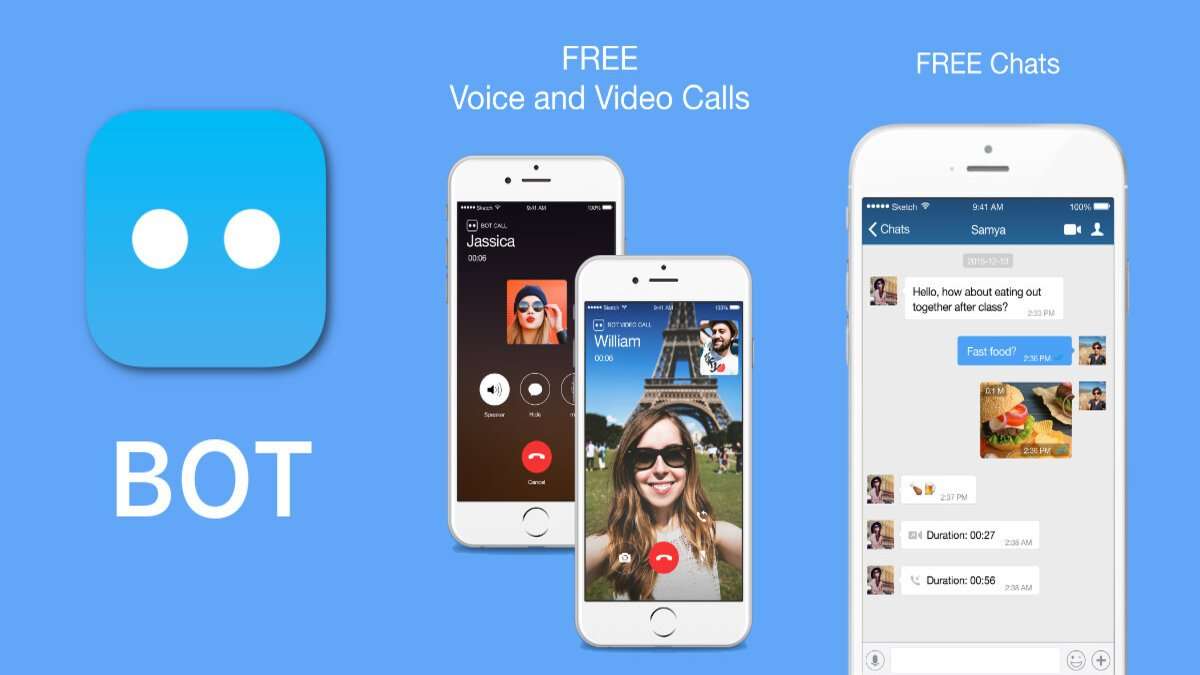 BOTIM is simply a mobile application for iOS and Android that allows you to make unrestricted audio and video conversations across vast distances. While this software is accessible for free in many countries, utilizing BOTIM in the UAE is only feasible when combined with Internet Calling Plans provided by local Telecom Operators.
UAE officials have prohibited the use of Unlicensed Voice-over-Internet Internet-Protocol services such as WhatsApp, IMO, and Skype due to regulatory worries about growing cybercrime and security. These applications were the go-to apps for UAE ex-pats who wanted to remain in touch with their loved ones back home.
In this sense, BOTIM has arrived at an opportune time to maintain communication channels open. BOTIM is simple to use since it is compatible with all kinds of Smartphones, PCs, Laptops, and other Smart devices. The app includes features such as:
Audio and video calls to friends all around the world are free.

Calls and chats are encrypted.

With 2G, 3G, 4G, and Wi-Fi connections, you can hold group chats with up to 500 individuals.

The Emoji dashboard is built-in for engaging moments.

Operator Fees apply.
How to Use BOTIM Mobile App?
You must subscribe to the specific Service Plan using your Prepaid or Postpaid device from the Operators' official websites.
You may also subscribe for Multiple users, which makes the Internet Plan available for usage with your home Wi-Fi and allows any devices linked to it to use the App features. Following your subscription, you will be given more instructions.
Downloading and Installing the BOTIM App
Following subscription, the next step is to download the App from an official and authorized source. Because the software is accessible for both iOS and Android, it may be used on both Apple and Android devices.
The BOTIM app is available in the App Store for Apple smartphones, and the Google Play Store for Android devices. To install the app, simply download and execute the setup.
How to Register with BOTIM Mobile App
After installation, you must register with the app to use its functions. Make sure you provide the same information, such as your mobile number and email address, that you provided when you subscribed to the Internet Plans.
Note: If you have prepaid or postpaid access, you must subscribe to the telecom service internet calling plan and subscribe to the internet. After that you can use the BOTIM mobile app just like you use any other internet connected mobile app like WhatsApp.
Once your Login information has been validated, you may begin using BOTIM to communicate with friends and family.
Using BOTIM App Features 
While the BOTIM app has many capabilities, users who have the app loaded on their devices can only utilize the services.
Make sure the person you wish to contact has the BOTIM app since you will need to invite them to a chat or phone session. Various account alerts may be controlled using the app's 'Me' functionality.
You have to follow the 'How to Use BOTIM instructions on your app,' to enjoy UAE legal, trouble-free communication services offered by BOTIM on your mobile devices.
BOTIM PC and Laptop Compatibility
BOTIM was incompatible with desktops and laptops in the start. However, the services of BOTIM are now available on desktop if you can use the Android Emulator. It is completely legal to use BOTIM in UAE even if used on Desktop or laptop systems.
The procedure may seem laborious at times, but if you follow the How to use BOTIM instructions for the emulators, you will soon have the Web Version of the BOTIM App operating on your Smart device.
BOTIM has effectively established itself as the leading VoIP app in the UAE. Although having to pay a monthly premium for the service of long-distance Audio and Video calls does not sit well with many, customers on the other end of the chat or call will not have to pay any kind of subscription fee.
Using BOTIM is still a handy method to remain in touch with loved ones, and the astonishing number of users attests to the quality of its services.