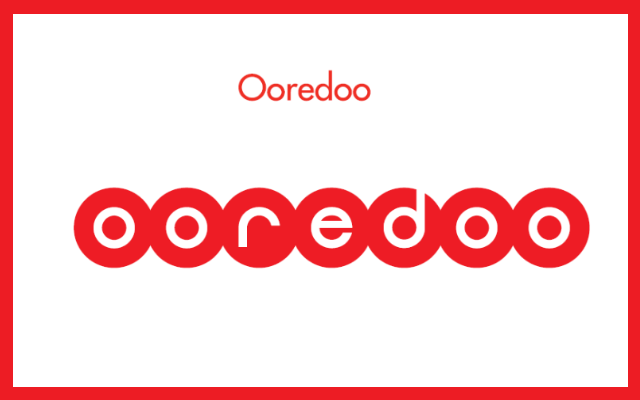 Since Ooredoo is one of the biggest networks operated in Qatar, we decided to write a post about it and its own USSD codes. We have already listed various packages available by the Ooredoo Qatar telecom network. So, let's discuss about how Ooredoo USSD codes can help you.
All these Ooredoo USSD codes are not free. So we have added the cost of those USSD codes that may charge money. With that said, let's discuss everything there is to know about the Ooredoo mobile phone network and various ways to subscribe to Ooredoo packages, call the call centre and do much more.
Check Out Oredoo Weekly Mobile Packages
List of Ooredoo Qatar USSD Codes
Get Fast Credit
With the Ooredoo Fast Credit USSD code, you can get (borrow) Hala credit from Ooredoo service. The balance will be added to your SIM card if your balance is below QR 1.
Ooredoo hala credit service automatically asks you if you need "Fast Credit" of QR 5. You will get a message by the service. If you reply with YES, then the credit will get into your account. Total charge for Ooredoo service is 1QR.
Check Voicemail
Next, service offered by Ooredoo is of free voicemail. You can get voicemail in two languages including English and Arabic. To subscribe to the Ooredoo voicemail service, you will need to dial *100*1# and select "change language". You can select the language of your choice from the two. You can also listen to your voicemail messages on Ooredoo by dialing 123 from your smartphone. Ooredoo can charge you for the service depending on the Ooredoo mobile package you have selected.
You can also disable the voicemail service by dialing *100*400# and deactivate.
Ooredoo Caller ID
Ooredoo offers user call ID with each plan for free. So, this is a given.
Ooredoo Collect Calls
Dial *100# from your smartphone to get access to following services:
For Hala users:
Collect Call, Call Me Back, Call Back Roaming, Hala Top-up, Credit Transfer, and Balance Inquiry.
For Shahry users:
Collect Call, Call Me Back, Call Back Roaming, and Credit Transfer.
Caller dials * 102 * recipient's number # (The mobile phone number). Note that currently collect calls are charged at QR0.55/min. Check for the latest pricing on their website.
Check Left Balance On Ooredoo – Balance Enquiry
You can check your total balance on Ooredoo and its validity by pressing * 129 #
You can check your bonus balance by pressing * 129 * 2 #
Ooredoo Call Waiting and Holding
Ooredoo offers a free service of call holding and waiting. You can activate this service in the following way.
Activate call waiting by dialing: * 43 #
Cancel call waiting by dialing: * 43 #
Ooredoo Call Forward
Ooredoo call forwarding service comes pre-activated on the network. However, if you want to cancel the service, dial #21#.
Ooredoo Call Me Back
To ask someone to call you back on Ooredoo mobile service, dial * 103 * mobile number #.
Ooredoo Balance Transfer
You can also transfer credit on Ooredoo mobile phone. To do so, dial *130*Recipient Hala number*Amount#
That's all you need to know about the Ooredoo Qatar USSD codes that you need to know.