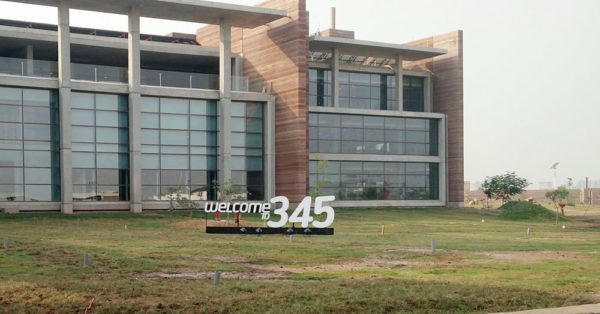 Did you see the new Telenor office in Islamabad? If you haven't, then take a look below.
The office is made of $80 million. Yes. Surprised to see such a large budget-office space in Pakistan? We too are.
The office is one of the finest ones in Pakistan, even leaving behind BOL, which had one of the finest offices.
Here the some facts about Telenor's new Islamabad office.
It will host 1200 employees
It covers 15 acres and comes with a fully featured gym, library, cafe & coffee shop, gaming zones, silent zones and more
Telenor buliding's architecture features some cutting edge modern architecture, with a dash of minimalism thrown in
The Office is named 345 and it represents Telenor's commitment to the future
A sustainable office with its own water conservation system and solar energy power.
Take a detailed look at the Telenor's new HQ in the pictures below
The office is similar to the NUST university but with even better architecture. It has a cinema, retaurants-cum-cafeterias and even silent rooms that mimic the Google's facility.
You will be surprised to see such an office in Pakistan but it is a welcoming move.
Let's see what Telenor will have in store for us in near future.
Pics: propakistani