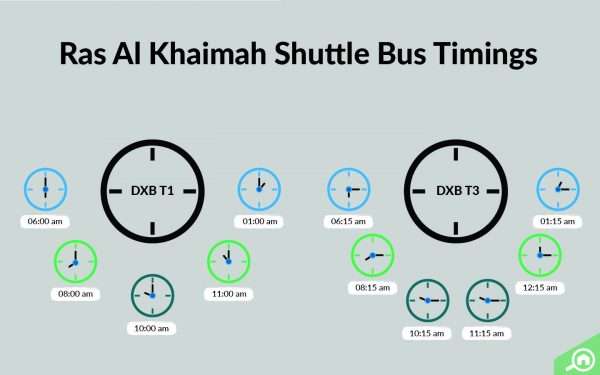 Here is everything you need to know to travel from Dubai to Ras-Al-Khaimah via public bus transport in UAE.
But why do you want to travel from Dubai to Ras al Khaimah? It is because… 
Where is Ras al Khaimah Located?
The Emirate of Ras-Al Khaimah is located on the UAE's northern border with the Persian Gulf (RAK). It is the fourth-largest country in terms of land area, with 1700 square kilometers of enormous mountains, ancient monuments, and magnificent marine locations.
Why visit Ras al Khaimah?
Locals account for around half of the Emirate's population. Ras-Al-Khaimah has numerous areas of interest to explore, including the world's longest zipline and the nation's largest mountain!
If you wish to go there, let me explain how we can assist you.
Public Bus Transport from Dubai to Ras-Al-Khaimah 
There are several sites to visit in Ras-Al-Khaimah, some of which are listed here.
Al-jazirat Al-Hamra 

Al-Qawasim Cornish

Al-Wadi Equestrian Adventure Center

Al-wadi Nature Reserve 

Bedouin Oasis Camp

Camel Race Track

Dhayah fort 

Jebel jais 

RAs-Al_khaimah museum and many more
You can drive there in your own car, but for added convenience, you may take a cab or a bus. If you wish to go by bus, you have two options:
Al-Hamra bus 

RAK shuttle bus rides
Al-Hamra Bus Cost & Timings
For AED 25, the Al Hamra bus departs from Union Bus Station and arrives in Ras Al Khaimah. One-way and takes around two hours. Buses run every hour and a half from 8 a.m. to 9 p.m., seven days a week.
DUBAI TO RAS AL KHAIMAH BUS SERVICES
The Ras Al Khaimah Shuttle Bus, also known as the RAK Shuttle, is the first on our list of bus services from Dubai to Ras Al Khaimah.
DXB (T1 & T3) to Ras Al Khaimah
One of the most common routes from Dubai International Airport (T1 and T3) to Ras Al Khaimah is for visitors who arrive in Dubai and want to visit Ras Al Khaimah. The entire journey takes 45 to 50 minutes.
What is the cost of Dubai to Ras Al Khaimah bus ticket?
Total charges for the bus ticket from Dubai Airport to Ras Al Khaimah costs AED 40 for adults and AED 40 for children.
What is the schedule of Dubai to Ras Al Khaimah Bus Service?
The DXB to Ras Al Khaimah bus timings are as follows:
DXB T1 Bus: 6AM, 8AM, 11AM, 12PM, 1PM
DXB T3 Bus: 6:15AM, 8:15AM, 11:15AM, 12:15PM, 1:15PM
RAK Shuttle Bus: Fare & timing
The one-way fare is around AED 20 per person, and the trip takes approximately 45 minutes. 
The bus departs from Terminals 1 and 3 and delivers passengers to all of RAK's major hotels, including the Waldorf Astoria and Cove Rotana Resort.
The RAK shuttle service ran six times a day, from 6 a.m. to 1 a.m. According to the RAK shuttle website, passengers can take the bus for free. To take advantage of their free bus journey, you must purchase a ticket as soon as possible!
There are various bus alternatives for getting from Dubai to Ras-Al-Khaimah.
So, if you're planning a trip to another emirate, consult the Dubai Roads and Transport Authority's (RTA) bus route list, as well as their integrated public transportation network.
We have shared how you can shuttle between Dubai and Ras-al-Khaimah by bus, now it's the time for you to plan your vacation to Ras Al Khaimah using any bus of your choice.