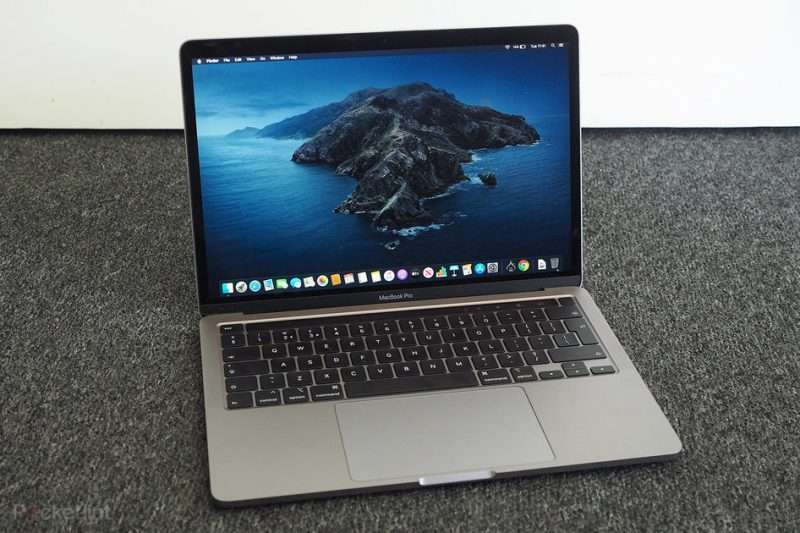 Defense of the Ancients 2 (DotA2) is a Valve-developed multiplayer online battle arena (MOBA). The video game began as a mod for Warcraft III. Dota 2 is a team-based game in which each team has its own base on the battlefield that must be protected at all costs.
It is up to the ten players to assume command of their strong "heroes," each with their unique abilities and playing styles. During a match, players gather experience points for the heroes of each side in order to vanquish their opponents in a player vs. player conflict. The first team to smash the opponent's "Ancient," a large building within their base, wins the game.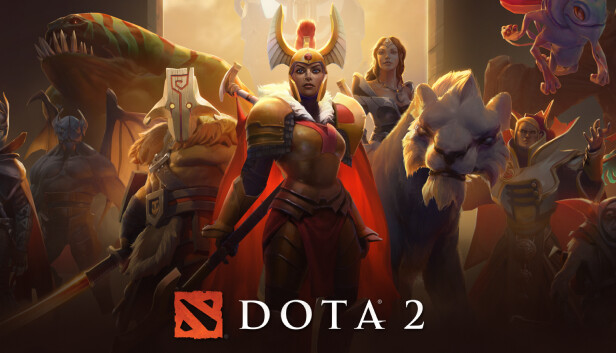 Dota 2 MacBook Air System Requirements:
10.9 or later operating system

Intel Dual Core Processor

RAM size: 4 GB

Nvidia 320M or higher graphics, Radeon HD 2400 or higher graphics, or Intel HD 3000 or higher graphics

Network: High-speed Internet access

Storage: 15 GB of free space
Since the game doesn't have any especially high resource requirements, it should run well on any modern Mac.
Is It Possible To Play Dota 2 On A Mac?
You may play Dota 2 on Mac as long as your computer fulfills the game's system requirements, which aren't very demanding. To play Dota 2 on your Mac, just create a Steam account and download the game from Steam.
Because Dota 2 is a popular game and e-sport with a vast player population, it is accessible on a wide range of platforms, including macOS. This makes playing the game on Mac quite simple since it can be downloaded immediately from Steam and started playing without the need for any complicated workaround procedures. Because this is a free game, you will not need to buy anything to play it, and the installation of the game occurs concurrently with the downloading process, making everything highly streamlined and simple to set up.
However, downloading and installing the game through Steam is not the only option to play it on a Mac. There is a faster method to run Dota 2 on your Mac computer, and that is to employ cloud gaming services. More about this technique of playing the game can be found in the following paragraphs, where we will provide thorough instructions on how to play Dota 2 on your Mac.
Can I play Dota 2 on MacBook Air M1
Yes, Dota 2 can be played on a MacBook Air M1. The game requires a mid- to high-end graphics card. However, the performance may not be as good as on a gaming laptop or desktop.
Dota 2 on Mac: How to Play
To play Dota 2 on Mac, you must first establish a Steam account, then download Steam and finally, the game. Another potential alternative for playing Dota 2 is to use a cloud-gaming service such as Boosteroid or GeForce Now.
Dota 2 is officially accessible for Mac computers, so you can simply download and install it on your computer if you want to play it. The game is free and has very modest system requirements (see below), so it should operate on even older Macs.
If you don't want it to happen on your Mac, you can play Dota 2 via a cloud-gaming service. Boosteroid and GeForce Now are two such services that have Dota 2 in their libraries, allowing you to play the game without installing it on your Mac. Below, we'll teach you how to play the game using each of the three approaches stated above.
Performance of Dota 2 on a MacBook Air (Complete Video)
Dota 2 settings for M1 Mac
1. Open System Preferences from the Apple Menu and click on the "Dota 2" tab.
2. Click on the "Launch Dota 2 with these settings" checkbox and then close the Preferences window.
Now, when you launch Dota 2, it will use the settings you specified in System Preferences.
What settings work best for running Dota2 on M1?
There are many settings that can be tweaked to improve Dota2 performance on the M1. One of the most important is to set the graphics quality to low. This can be done by opening the Settings window and then selecting the Video tab. From there, you can drag the Graphics Quality slider all the way to the left. You may also want to lower the resolution of your game by selecting a lower resolution from the Resolution drop-down menu.
Can Dota 2 run on Apple Silicon Processors?
Yes, you can play Dota 2 on M1 Macs with Apple Silicon using Rosetta 2 emulator.