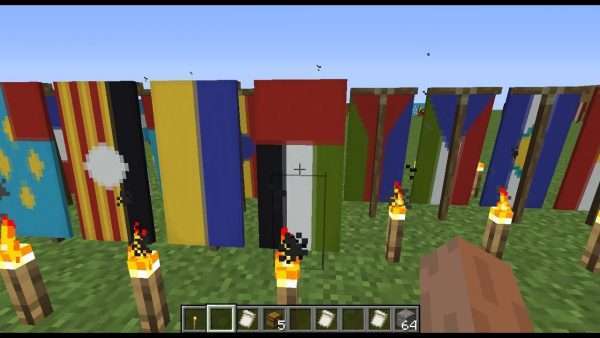 As a traveler, you may have found yourself wondering whether it's possible to upgrade your Emirates flight to business class. Flying in business class offers a range of luxurious amenities and enhanced comfort, making your journey even more enjoyable. In this article, we will explore the possibilities of upgrading your Emirates flight and provide you with valuable information on the process. So, let's delve into the details!
When you embark on a journey with Emirates, you are already in for a remarkable travel experience. However, if you desire an elevated level of luxury and comfort during your flight, upgrading to business class may be the ideal option. Emirates Airlines, renowned for its exceptional services, provides several avenues for passengers to upgrade their seats.
Benefits of Upgrading to Business Class
Upgrading to business class with Emirates offers numerous advantages that can significantly enhance your travel experience. Some key benefits include:
Comfort: Business class cabins feature spacious seats that can transform into fully flat beds, allowing you to enjoy a good night's sleep during long-haul flights.
Priority Check-in and Boarding: As a business class passenger, you can benefit from dedicated check-in counters and priority boarding, saving you time and providing a seamless travel experience.
Gourmet Dining: Indulge in a delightful culinary journey with an extensive menu of gourmet meals and beverages prepared by renowned chefs.
Lounge Access: Gain access to Emirates' luxurious lounges, where you can relax, enjoy delicious snacks, refreshments, and make use of various amenities.
Extra Baggage Allowance: Business class passengers usually have a higher baggage allowance, enabling you to carry more belongings without additional charges.
In-flight Entertainment: Emirates offers an impressive selection of entertainment options, including movies, TV shows, music, and games, ensuring your journey is filled with entertainment and enjoyment.
Eligibility for Upgrades
Emirates provides several options for passengers to upgrade their flights, but eligibility criteria may vary. Here are some factors that can influence your eligibility for an upgrade:
Ticket Type: Upgrades are more readily available for passengers holding flexible or higher fare tickets, as these tickets generally have more favorable upgrade policies.
Frequent Flyer Status: Emirates Skywards members with higher tier status, such as Silver, Gold, or Platinum, have a better chance of being eligible for upgrades due to their loyalty and frequent travel with the airline.
Seat Availability: The availability of business class seats on the specific flight you wish to upgrade plays a crucial role. If the flight has a limited number of empty business class seats, the chances of securing an upgrade may be reduced.
Flight Route: Upgrading on popular routes or during peak travel seasons might be more challenging due to high demand.
Upgrade Options
Emirates offers different upgrade options for passengers looking to elevate their travel experience. These options include:
Miles Upgrade: Emirates Skywards members can use their accumulated miles to upgrade their flight to business class. The number of miles required for an upgrade depends on factors such as flight distance, cabin class, and availability.
Paid Upgrade: In some cases, passengers have the option to pay for an upgrade. Emirates may provide opportunities to bid for an upgrade or offer fixed-price upgrades, allowing you to secure a business class seat by paying an additional fee.
How to Upgrade
To upgrade your Emirates flight to business class, you can follow these steps:
Check Eligibility: Ensure you meet the eligibility criteria for upgrades, such as ticket type, frequent flyer status, and seat availability.
Contact Emirates: Get in touch with Emirates customer service through their website, phone, or at the airport. Inquire about upgrade options and availability for your specific flight.
Miles Upgrade: If you have accumulated Emirates Skywards miles, you can explore the option of using them to upgrade your flight. Check the required number of miles for your desired upgrade and proceed accordingly.
Paid Upgrade: If a miles upgrade is not available or suitable, Emirates might offer you the opportunity to bid for an upgrade or provide fixed-price upgrade options. Consider the cost and benefits before making a decision.
Confirmation and Payment: Once you have successfully secured an upgrade, follow the instructions provided by Emirates to confirm and make the necessary payment for your upgraded seat.
Costs of Upgrading
The cost of upgrading your Emirates flight to business class can vary depending on several factors, such as the flight route, availability, and the specific upgrade option chosen. Paid upgrades typically involve an additional fee, which can vary based on the length of the flight and the demand for business class seats. It's important to consider the cost and weigh it against the benefits you will gain from the upgrade.
Factors to Consider
Before making the decision to upgrade your Emirates flight to business class, consider the following factors:
Budget: Assess whether the cost of the upgrade aligns with your travel budget and priorities.
Flight Duration: Longer flights provide more time to enjoy the benefits of business class, making it a more appealing option.
Special Occasions: If you're traveling for a special occasion or celebrating an important event, upgrading to business class can add an extra touch of luxury and create lasting memories.
Frequently Asked Questions (FAQs)
Q1. Can I upgrade my Emirates flight to business class at the airport? Yes, it's possible to inquire about upgrades at the airport, but availability is not guaranteed. It's advisable to explore upgrade options in advance through Emirates' customer service channels.
Q2. Can I use my Emirates Skywards miles to upgrade someone else's ticket? In most cases, Emirates Skywards miles can only be used to upgrade the ticket of the account holder. However, specific rules and exceptions may apply, so it's best to contact Emirates for more information.
Q3. Can I upgrade my Emirates flight using miles if I booked through a travel agent? Yes, you can still use your Emirates Skywards miles for upgrades, even if you booked your flight through a travel agent. Ensure you provide your Skywards membership details when making the booking.
Q4. Is it possible to upgrade from economy class to business class on Emirates using cash at the airport? While it's not guaranteed, Emirates may offer the option to pay for an upgrade at the airport if there are available seats in business class. However, it's advisable to explore upgrade options in advance to increase your chances of securing an upgrade.
Q5. Can I upgrade my Emirates flight to first class instead of business class? Yes, it may be possible to upgrade to first class depending on availability and your eligibility. The upgrade options for first class may differ from those of business class, so it's recommended to inquire with Emirates for specific details.
Conclusion
In conclusion, upgrading your Emirates flight to business class can provide you with an enhanced travel experience, offering comfort, luxury, and exclusive benefits. By considering your eligibility, exploring upgrade options, and weighing the costs and benefits, you can make an informed decision. Whether you choose to use your Emirates Skywards miles or opt for a paid upgrade, be sure to contact Emirates and follow the necessary steps to secure your business class seat. Enjoy a memorable journey with Emirates, where every detail is designed to make your travel exceptional.