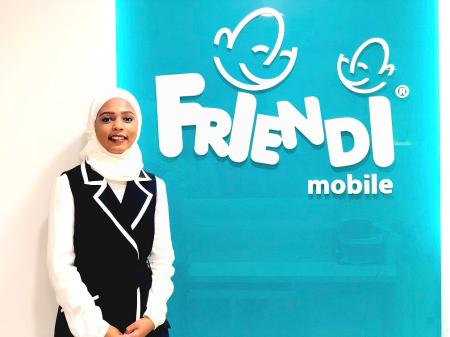 Friendi telecommunications services are fantastic in terms of internet bundles and other facilities, with such low prices and excellent coverage in the Kingdom of Saudi Arabia. Friendi assists Saudi Arabian expats and people in obtaining the highest deals through all telecommunication networks. You will get fantastic services like credit transfers and the cheapest internet packages, among other things.
Let me teach you how to shift credit in Saudi Arabia from Friendi to Friendi today. First and foremost, you must have sufficient mobile credit to give the balance to a friend or family member. As a result, you must first recharge.
By dialing *123#, you can send credit to any FRiENDi mobile number for free.
How to Transfer Balance from Friendi to Friendi
When you're still on the same network, share your smartphone balance. Remember to enter the iqama id number for the recipient. In addition, in order to continue, observe the steps below.
Go to the phone dial pad.
dial *103# and tap the call button.
Follow easy on-screen instructions.
The default pin code is 0000.
While to personalize the pin code dial *106# and tap the call button.
USSD Code for Friendi to Friendi Credit/Balance Transfer
For credit/balance transfer from Friendi to other Friendi networks, dial *103# and enter the necessary information, such as your ID or Iqama number. The default credit transfer pin is 0000, which you can adjust by dialing *106#.
You can also pass balances online through Friendi's Web Self Care platform. For security purposes, it's a good idea to create a new pin code number. Also, double-check that you entered the friend's Iqama id number correctly. Otherwise, there could be mistakes during the switch, or the mobile balance may be obtained by a third party.